Last Weekend's Road Trip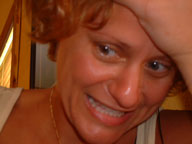 Here's some images from last weekend's road trip. A rendevous with Aaron Parazette and Sharon Englstein in Houston. Then an artwork haul to San Antonio with Aaron for his show there at FineSilver Gallery. Lots of chat time. The next day breakfast with Frances Colpitt, it was good to see her again. Parties. We took a tour through Chris Earck's collection, then a return to Houston. Parties. Then an opening in Galveston with work from Aaron, Sharon, John Pomara and Scott Barber among others in a group show. Click on the extended entry for images....

Aaron and Gabriella, the Director of FineSilver Gallery, setting up the show.


Galveston: Sharon's sculpture in the foreground, Aaron's digital images on the wall.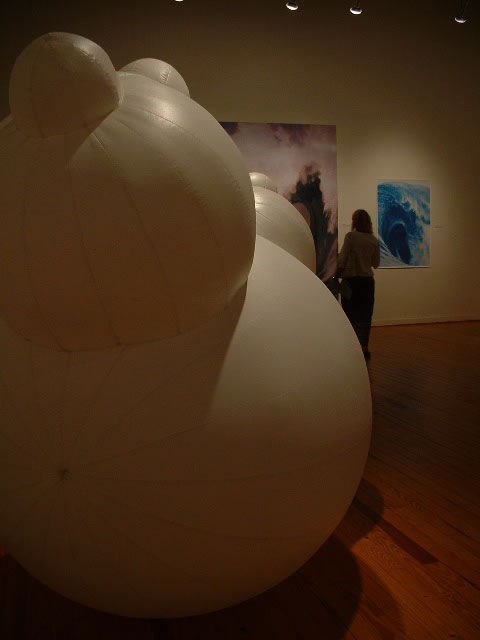 John Pomara painting, screeds and enamels on corregated aluminum. Pardon the distortion.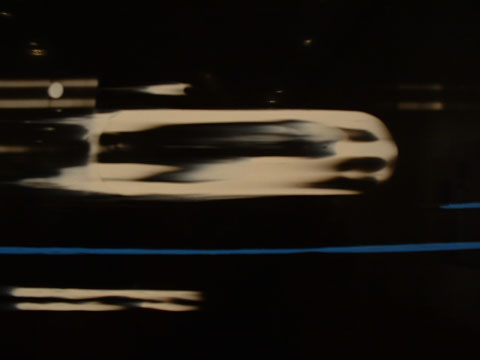 (Detail)


Scott Barber's working with enamel and aluminum too. He's masking and cutting alot. Images are indexing cellular/astonomical/floral motifs. The colors are punchier than this jpeg shows.


(Detail)
Posted by Dennis at July 5, 2003 10:37 AM