Late Saturday Night

The second of the two paintings that I wanted to complete before I leave for Los Angeles is done. Heaping mounds of paint were required.


With this one, I wanted it to follow the last and yet be specific to its' own argument. The trajectory towards a field was broken for something more linearly horzontal. (This makes sense to me, I hope it does for you too.)

It takes many types of shots to get this one through the camera.


The black field foreclosed any dynamic of linear vs flat marks on the canvas. The best thing to do is make the field as vibrant as possible, to make black as a color as lush as possible.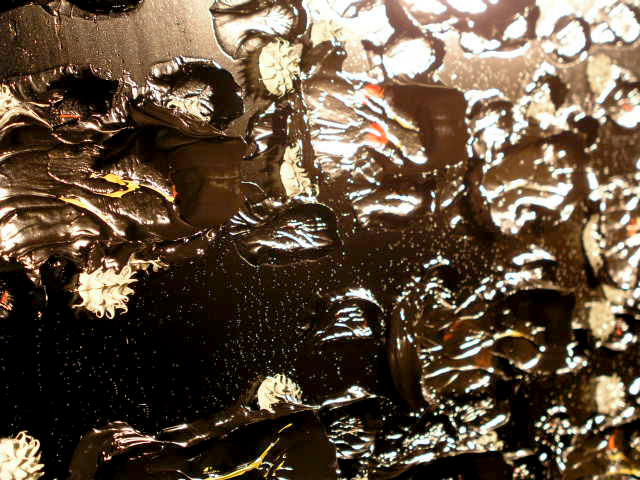 I've got a lot to figure out in this camera, especially in terms of field of focus.
Posted by Dennis at October 5, 2003 1:13 AM