Miyajima the DMA and the Nasher
Tatsuo Miyajima is having a show up at my gallery Andr? Buchmann in K?ln, so I thought I would go to the museum and shoot a pic of a piece that is on exhibit here. The Dallas Museum of Art is right down the street from our loft. (The guard told me not to shoot a pic, so as I was putting the camera away, oops!)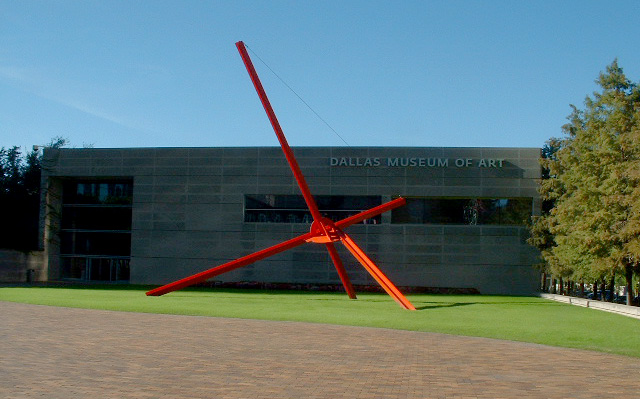 I met Tatsuo at Andr?'s and Bettina's wedding last year. I like him, a real interesting guy. He reminds me of some of my uncles.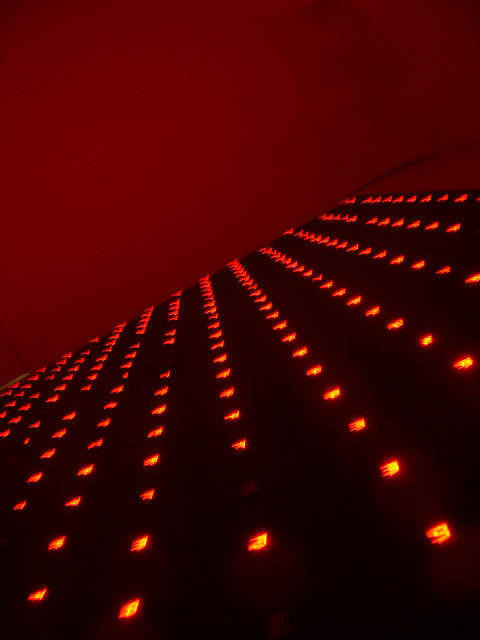 Whoopsy daisy! The camera is so tricky.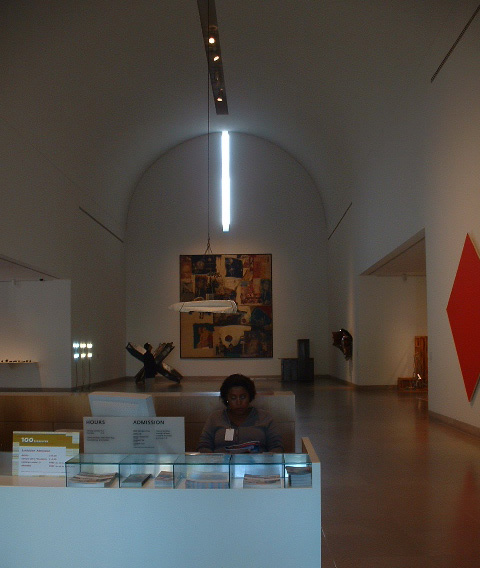 I only had a short time before Stephanie and I had to go to the airport, so I jetted around to check out the Richard Tuttle:

Tuttle is supercool. This piece reminds me of Tom Sachs' foamcore work (his site is on the Soup of Links to the left).

Then I scooted outside to shoot a pic of the new Nasher Sculpture museum.

Renzo Piano, one of my favorite living architects.
He makes me want to roll the "R"... RRRRenzo. Renzo Piaaaaano.
And I'm off! See you guys laters.
Posted by Dennis at November 21, 2003 3:48 PM