XMAS REPORT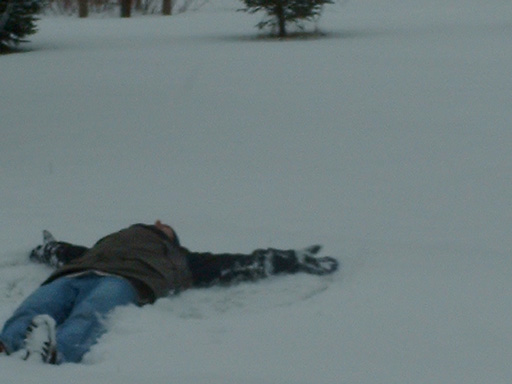 Snow Angels!
We had a great time up north in Michigan with Albert and Robbie and the kids Kira and Sean. The present we wrapped and boxed for airline checked baggage transport (an electric piano, just the size of a shoulder fired rocket launcher) was opened and inspected by the authorities, which was reassuring. Flying in the midst of this terror alert thing is a little hairy, and I'm relieved it all was so uneventful.

As Californians, a "White Xmas" is a mythic image for us. Awakening on Christmas day in the midst of snowfall was wonderful. Hot coffee, the couch by the window and the kids transfixed in front of the tree laden with presents...


A pretty special day.


Later, we got out into the snow...


And frolicked a bit, as long as we could stand the freezing temperatures. A swing in the back yard. The kids played with their presents. And we got to see the kids sled and ski, the fruit of Albert's surfer history transmitted to the next generation.

Posted by Dennis at December 27, 2003 9:55 AM