Good Day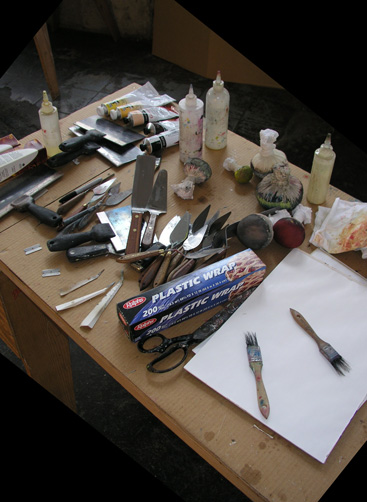 "...didn't have ta use my AK..."
It is a good day. It's misty and a little foggy outside. Overcast days are the best in the studio. I've been marinating on what I want to do in this painting for a while. And after girding my loins, I think I'm ready to lay it down. Stephanie's working on the computer, lots to do. Juno is cooling out in her crate (we've been acculturating her to it for the journey to come). Yogurt and granola for b-fast, coffee too... a treat. A full day ahead. The superbowl this afternoon, it'll play in the background.
No promises... and yet it all seems promising.

Posted by Dennis at February 1, 2004 11:28 AM