Grace

Here are images of a painting finished the dya before yesterday. I finished it just as Dave and Phil arrived for Tossa Frolic, stage II. We went out for drinks and celebrated. The next day, I stretched two smaller panels... I feel like I've got a groove on. This painting has a little charm to it, some grace, an open feeling and easy elbow room...
...it's hard to express at the moment. Here are some details:


I always like to start out with the first crop. It seems you need the overall, the tight crop and a couple of close-up details to replicate the experience to standing in front of the real thing.

There nare these marbleized areas that are flat as a result and in the base of the painting, just like the flat blue areas. As a result of that and the red monograms, the surface of the painting had to be open and a net of marks.... lots of space and linen exposed.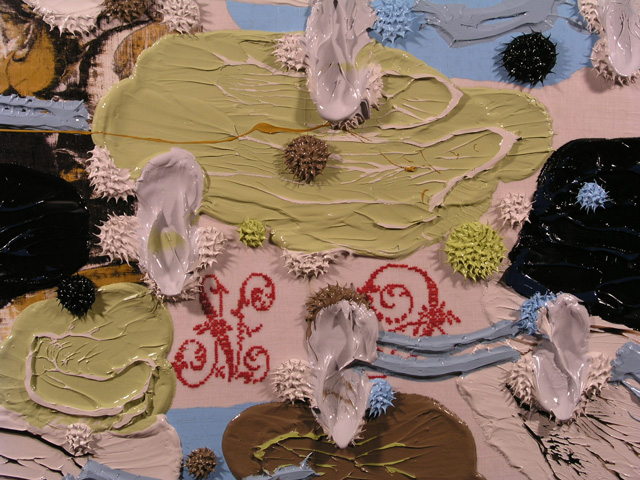 Posted by Dennis at July 30, 2004 2:36 AM