A Poco Preoccupado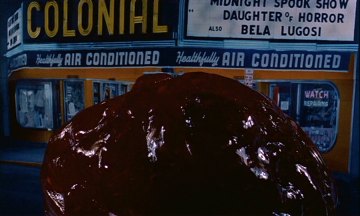 I check out Mat Gleason's blog from time to time to get a feel for LA. Here's his latest:
By my count, there were 59 openings at art galleries last night. Throw in MOCA's reception for their Robert Smithson show and you get an eeven 60. This is not counting almost two dozen other openings Friday or seven today.

In the last several years of living in Los Angeles, I've given up on seeing all of the art openings in the city. After a while, all that culture starts to spill out of hand, too much of a good thing. Even if you concede that openings are social cookers and resolve therefore to see the art afterwards, thereby doubling the commute to do both... the ambient pressure (the dinosaurs like Baldasari reflexively do the rounds like a retired nightwatchman who can't sleep at night) to be "professional" and double-attend the shows becomes crushing as the number of shows grows so large.
Studio, family, jobs, life... How can one do it all?
You can't. It's not only a bigger artworld, but one must realise that there are many artworlds, and only a few make the shortlist. In some ways, the artworld is as big as it ever was (I'm thinking of say, early New York, where you can see all the shows in an evening walk in SoHo), it's just that there's a thick peel of other artworlds that have expanded like foam. Tunnelilng into the culture-verse become unavoidable as it grows like the blob.
UPDATE:
Stephanie alerted me to this article concerning NY fashion week:
There are 169 shows on the eight-day bill, which ends Wednesday, and to see them all you would need eyes not only in the back of your head but also at the sides, since many shows have to run concurrently to avoid the possibility that people will be looking at sundresses at midnight.

It's a big world, isn't it?
And as an aside, the article makes a couple of other points:
The runways have become a platform for anyone with a sewing machine and a press agent, a sequined version of "The Apprentice." But for designers like Mr. de la Renta or Ralph Lauren, who have done the most to raise American fashion's profile in the world, the shows offer a strange repudiation: the spotlight has shifted to the young and unknown, many of unproven talent.

interesting...
Posted by Dennis at September 13, 2004 4:25 AM