Big Party in ChinaTown LA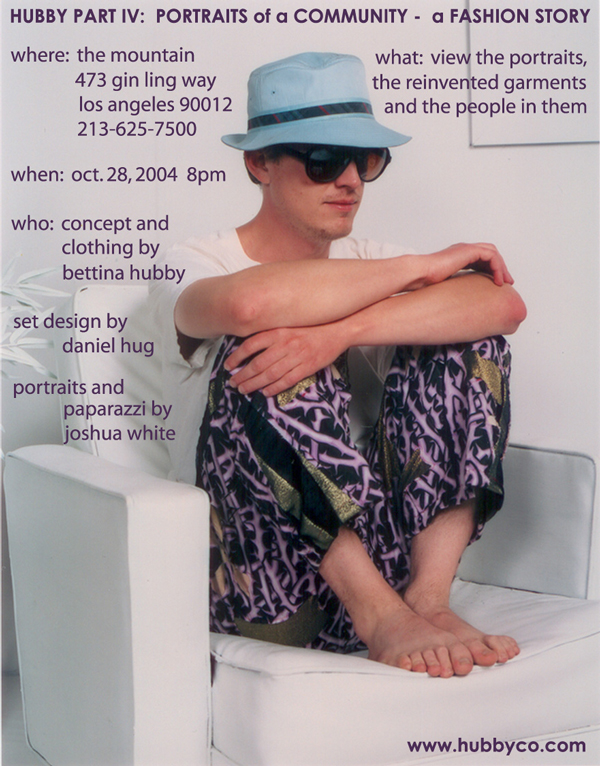 Aw, I wish we could be there for Bettina Hubby's fashion show/ opening in ChinaTown next week. Bettina is an artist cum fashion designer who puts the hand back in hand me downs. (Don't ask me what that means, it just spilled onto this here keyboard.)
Well, you've got to see her stuff. She reconfigures clothing, reversing the polarity of Ready to Wear, one baby step towards tailoring. (I'm riffing here, Bettina.) Yea, that's right... she's the tailor for the 21st Century!
Cheers to all y'all over there in CT/LA! Spill a beer for me at Hop Louie's.
PS: Click the link above and see the show online! ?Muy bien, Bettina! ?Perfecto! ?Ole!
PS2: Skip Arnold gets a little nutty too.
Posted by Dennis at October 23, 2004 4:30 PM