Tossa Vacation Rental

Kiko took us over to his apartment last week so I can take some pics for this special advertizing (only for my friend Kiko!) blogpost. Kiko and his family have been spending their time at their home next to the Codolar Cove (the abuela's house, the house Kiko grew up in), so much so that they want to rent out their apartment for the summer tour season. Kiko is such a good friend, such a golden hearted fellow, how could I refuse?
..or how could you?
What follows is a tour of the apartment in nine pics, here we go: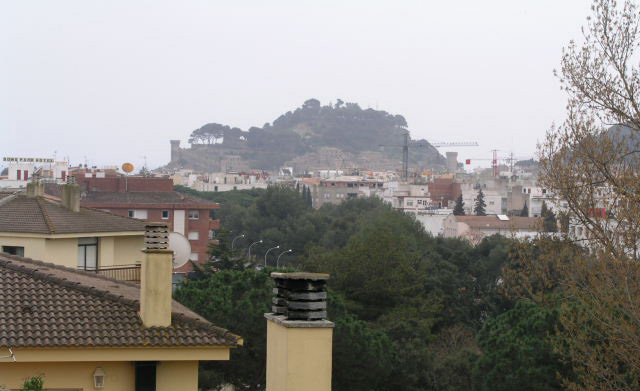 This is a close up of the view of the castle and the lighthouse.

Turning the camera down over the balcony toward the apartment's complex swimming pool.

About face into the living room. The apartment has three bedrooms, four if the diining room is converted into an emergency summer bedroom. Bathrooms: two.

This is his daughter's bedroom. (There's no pic of the Master Bedroom, but it is indeed a master's bedroom.)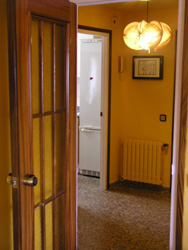 Right and a view into the entry.

Here's Stephanie and Kiko, surveying the kitchen.


This, a view towards the back towards the mountains from the kitchen/utility room.

An exterior shot from the side. Parking is to the rear, there's a garage too.

The beaches are fantastic, packed with people. Cafes on the sand. Rentals for all water sports. The snorkeling is pretty good if you haven't been to the Great Barrier Reef lately. Great bars. I'll buy you a drink. Kiko will get the next round and then it's your turn. The coffee is great. Walking from Kiko's apartment to the beach is very nice, with many varied pueblo urban environs for your strolling pleasure. There's many walking trails in all directions, motor sport rentals too. A car rental will get you out into day trips: the mountains, Girona, and Dali country up North. Or a bus will get you to Barcelona and back for a comfortable day visit to the city. You'll be relieved to get back to Tossa after wiggling thru BCN streets all day long.
OK, now that you have all the visuals, here's Kiko's deal:


Summer Rental, Tossa de Mar, Kiko (and Teresa, his wife) Style.

-100 Euros per day for June, July and September.

-150 Euros per day for the month of August.

-10 Day Minimum.

-Families or Couples preferred... or maybe he will talk to you for exceptions.

You can contact me via the comments or an email at dennis@dennishollingsworth.us or later directly to Kiko once I get his new email address.

Have a great summer!

Posted by Dennis at April 8, 2005 8:51 PM