Pendulum, Swing.

Big news.
We have been thinking about this for some time now. In fact, this was built into our plans from the beginning, it's just that we didn't know how long we would be staying in Spain on this first swing of the pendulum. Sometime around the winter holidays, we began to ask just how long we will be staying in Tossa before we return to Los Angeles. We took three months to chew on the question and now we have an answer:
We are planning to return to Los Angeles this Fall, that is, October to have a date to plan by.
(!)
For those of you who either don't already know about us and are trying to assess just where Dennis Hollingsworth is coming from, here's the overall madness for the method of living between Southern California and Catalonia: Our dream is to split our time between the United States and Europe. Back in the beginnning of the 90's we strained to buy a little cabin of a shingled house on an overgrown hillside overlooking metropolitain Los Angeles. It was crazy at the time, but we did it. Then, at the end of the nineties at the height of the dot com boom, we followed the lead of my family and purchased this property in Tossa de Mar. It was totally nutty and in time, it turned out to be the very best possible investment at that moment. And in that moment, we formulated the ambition to live in both places. Perhaps it will be summers in the Costa Brava and winters in sunny California. Perhaps it will be year for year. Who knows? But first thing's first, and we know that the time is ripe for building the foundation for this dream to come true one day.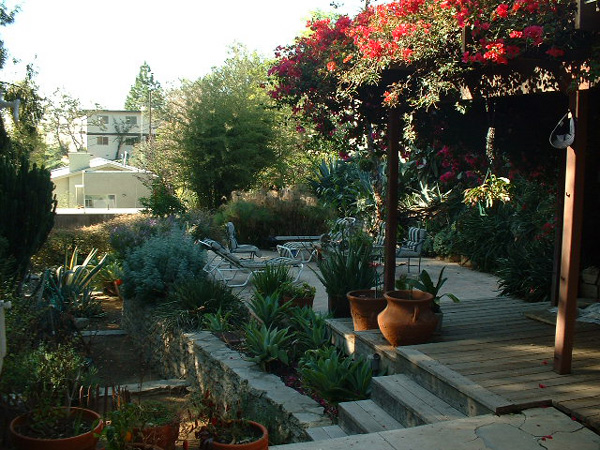 When we left Los Angeles back in 2003, we didn't know how long we would be gone. We rented out our house to friends and stashed our stuff in the attic and basement and we were off, eastbound. Stephanie had a job offer in Dallas. She wanted to experience the retail side of the fashion industry. (That's about when Dean Terry helped me create this blog.) We knew that the company was undergoing an ambitious restructuring but little did we know then that it would last two more years before it was sold to Koreans as it imploded. Six months into that experience and we had asked ourselves just what we were waiting for, so we pushed on Eastward for Spain.
We didn't know exactly how long we would be here, but we knew that we had to return to Los Angeles someday. At the very least, we have a house in LA for Christsakes. And sure, shivering through the coldest Winter in Tossa in 25 years, might have contributed to the idea of a return next Fall. Among the improvements that we will have to do to this building in Tossa over the next few years is to build out the heating system, that's for sure.
There are many reasons for a return this Fall. Stephanie's got ganas in the states for her work as a design director in the fashion industry. And I need to get back there so it is easier to work with my galleries in NY, LA and Tokyo. My galleries in Europe will need me to be strong in those arenas too.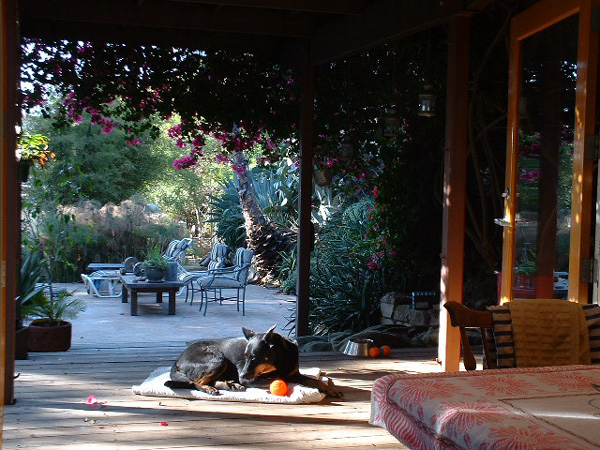 When we left LA, people kept reacting as if we were moving to Mars. Or it was like in the time of the Clipper Ship and that was the last time that they would see us. I remember repeating: "We aren't leaving LA, we are going to Spain. But still, people kept waving us off as if we were one of those Einsteinian thought experiment time travellers accelerating at near speed of light and into another time. The words "We'll be back" seemed to fall on deaf ears.
G-d bless them.
Some people here in Tossa might feel the same way, and we are lucky that they might. Very lucky. The next six months are ticking away and it is both pleasant and rueful. I too am aware that deep down inside, that I feel the same way too. But, chances are good that we will come back and Kiko will be hanging out at his abuela's house next to Codolar Cove and Ramon will be at the BusBar slammin dominos around seven thirty in the evening, and Elena will be at l'Study and Evariste will be behind the bar at Bar Josep.
Posted by Dennis at April 12, 2005 11:36 PM