LA Party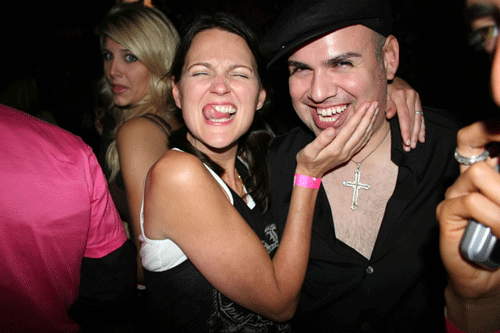 Today, my wife Stephanie sent me an email:
Check this out. Scroll down to the 21st row.

http://www.thecobrasnake.com/partyphotos/wastedwednesday/index.html


Someone at work found this pic in the archives of thecobrasnake.com


(It's Stephanie and our friend Robert Romero.)

I reply:

Can I blog it? You two look fabulous!

She grants my wish:

Well since I look fabulous, I suppose you can blog it. The pictures are from the Guess perfume
launch part at the Mondrian Hotel.

Posted by Dennis at November 18, 2005 12:37 AM