Slippage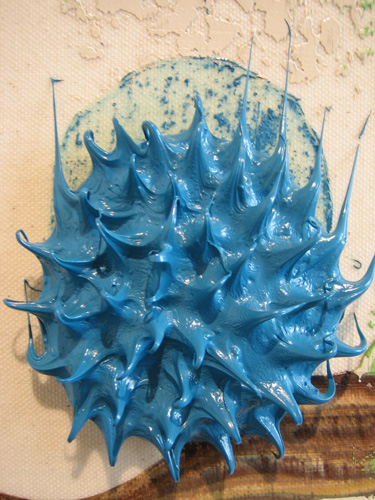 When I first noticed this, it was half the slipped distance. I calculated the odds of the capacity of this particular pigment to be able to dry in time to adhere to the surface of the canvas -versus the weight of the mass to overcome the sticky quotient and continue the gravity slide to the floor.
Nervy.
Action Painting.
I'd be pretty bummed if this thing tumbled down. But I also like the risk of it all and the vivid evidence of pigmented mass under stress.
UPDATE: I couldn't tell how much this was giving way, so I.....

I decided to mark the beast.
A good thing I did, too: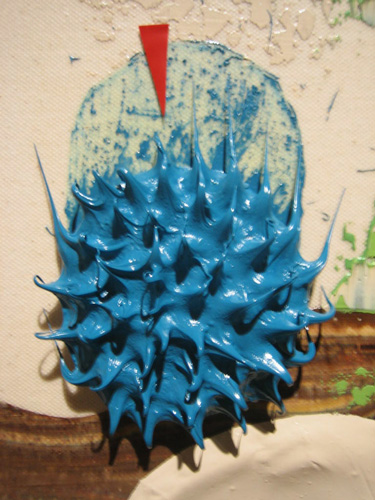 It was time to flip it horizontal for the night.
That should do it.

UPDATE2: OMIG-D! OMIG-D! OMIG-D!
\
After 24 hours laying flat on its' back on time-expensive studio real estate, I hung the painting and in 30 minutes, another half inch of slippage.
(!)
So, I asked the folks next door at Rental Gallery to let me park the painting there so it can dry horizontally for a few days:


Bueno, cuadros. Relajate, tranquilo.
Hombre.
That should do it.
Posted by Dennis at April 13, 2006 5:28 PM