Ahora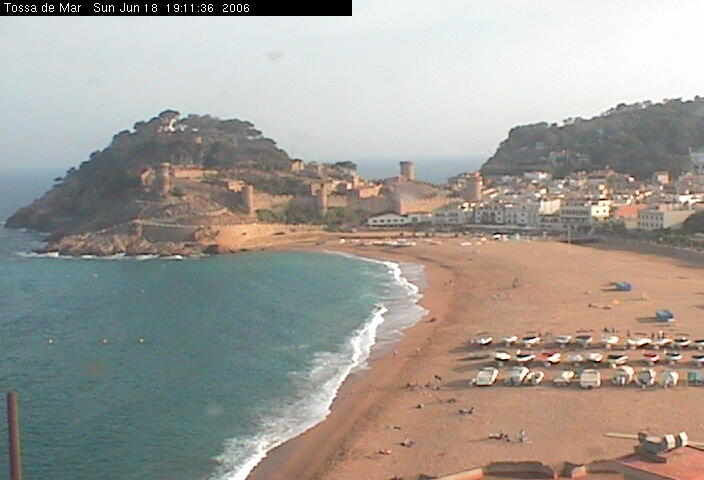 ---Ahora in Tossa that is. It's about sevven thirty in the evening, 23?C/73F. I'm wondering about the water temperature.
The flight leaves in about six hours. Lots of stuff to pull together, never enough time.
There's plenty of ragged edges in the blog, I know. I hope that I get some time to fill in a few blanks along the way this summer. Otherwise, I'll have to chalk it (all the leftovers) up to a memior of some kind I guess.
IN THE MEANTIME.... (Stephanie says to me: "Don't you have to pack or something?"), you can catch your own Ahora anytime that you might want by clicking the link to the Tossa WebCam in the Soup of Links in the leftside margin.
Posted by Dennis at June 18, 2006 10:36 AM