CIRRUS Monotypes, Signing Day

The prints have dried, and Cirrus Editions has cataloged and stamped each of the 98 monotoypes with the classic Cirrus chop (an image of the clouds of course) in the lower left corner of each paper. They followed my direction and compiled the dried prints in piles aggregated by color. Sorting through them all, I tossed away a bunch, maybe twenty or so... a cull of the herd.
The word "cull" is appropriate. At first, Master Printer Francesco Sigueros and assistant Lino and I bantered a bit in Spanish (as best as I could), getting to know one another. Francesco seemed intent to introduce me to the more flavorful parts of his mother tongue and one of the terms he used was "ojete". He would use it when things went wrong, when there is something messed up, when mistakes were made. "Watch out for the ojete, man." "Oh, that's a nasty ojete, terrible!" Since I was looking for inspiration outside the site of artmaking (swaths of paint left on the pallette, accidents, mistakes, even ink that could be blotted off the drum of the print machine, or the dribbles of ink just outside of the frame on the printer's bed, or things that happen when you've exhausted every other tactic and you just act a fool and do something foolish...) I took to calling this series of monotypes "LOS OJETES". Sounded good. By the time I was to leave for Spain this summer, I was happy to have found the animating idea and have a name for it.
In Spain, my friends there found some amusement as to the choice of title I had selected for the monotypes. According to them, the term ojete refers to the anus, and is used for a great many other affiliated ideas and really it isn't satisfactory for mixed company. "So let me get this straight..." I said in poor Spanish, "...an ojete is not a cola..." I made a pantomime of a dog or cat's tail wagging, "...and a culo is not a cola..." I made a representation with my hand in a universal pucker gestrure, "...therefore a culo is an ojete!". That was good for a drink or two.
Alright. OK. Let's see here....
Back stateside and in back in Cirrus to complete the project, I kept my antenna up for another title. Lino was assigned to help me finish the project and in an unassuming moment while listening to my recurring direction towards inspiraton found off the frame, he mentioned black sheep. OVEGAS NEGRAS. That's it. Black sheep, ovejas negras. Monotypes made from the castaways, from game hunted with peripheral vision, from the balck sheep, the assholes of the world.
There it is.
OVEJAS NEGRAS
Monotypes created at CIRRUS EDITIONS, Los Angeles California
Summer-Fall 2006
RIVES deckled paper
Edition of 98.
A train of 14 images follow after the jump:

LXXXIX

LCVIII

LCVI

LXIII

XXVII

XXXII

LXVIII

LXXX

XLVIII

LIV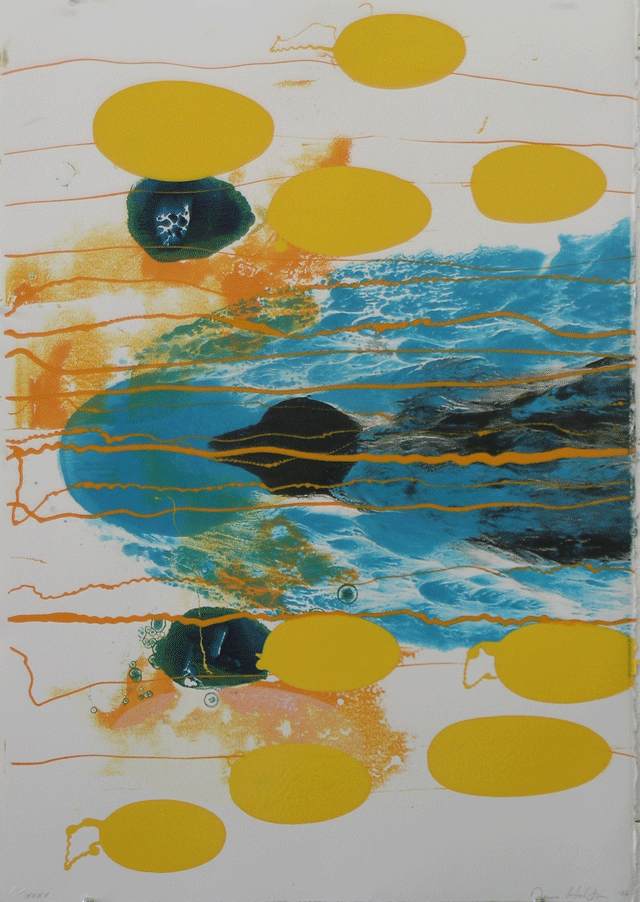 XXXV

XXXVIII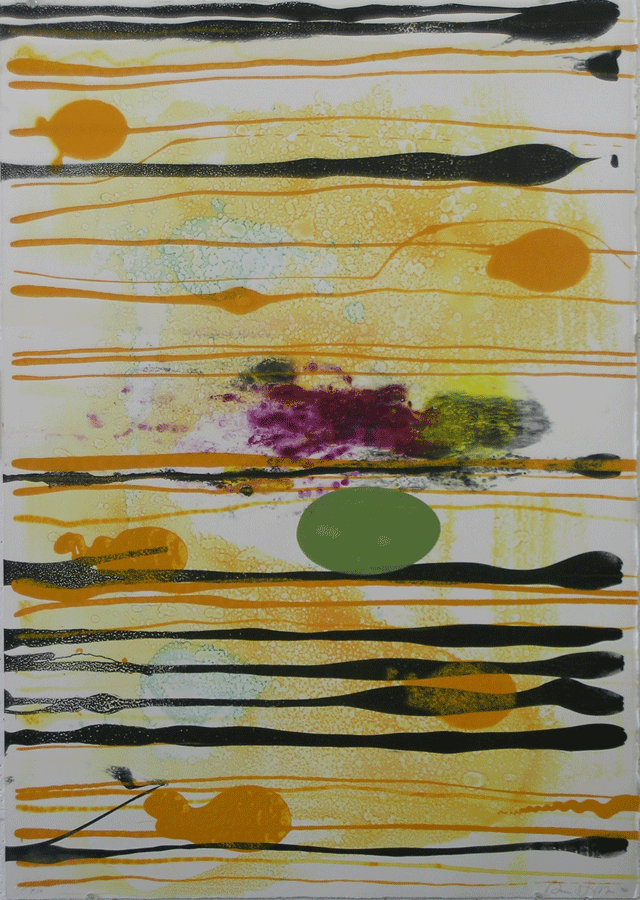 XIV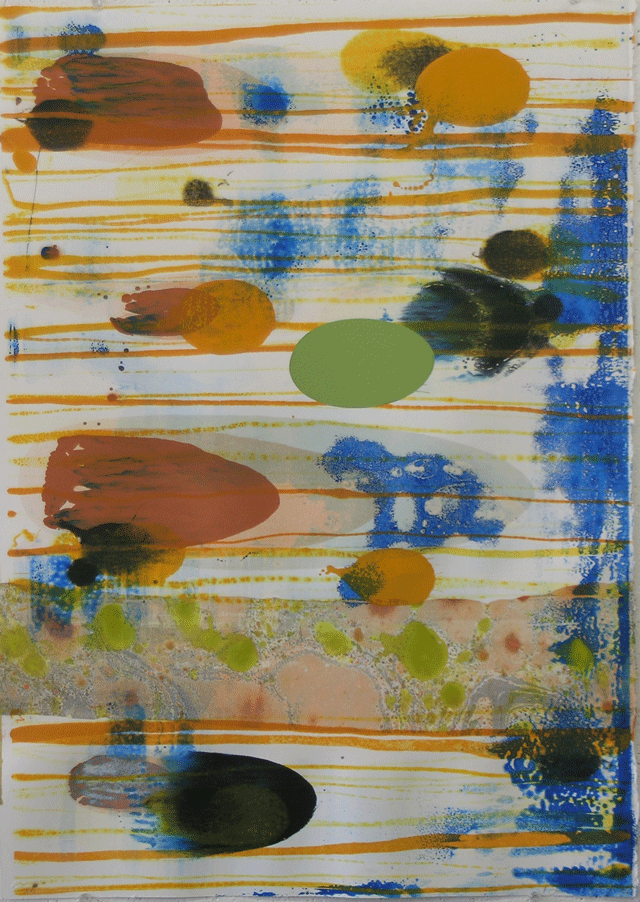 XVI
Posted by Dennis at November 9, 2006 10:51 PM