Ahora

Actually, this shot was taken last week, a fair approximation of a true you -are-there "Ahora" shot. The Southern California meterological phenomenon known as "June gloom" now graces LA with a nice wet blanket of clouds every morning, keeping the plants nice and juicy far into our hot summer, one of my favorite aspects of the ecosystem here.
Today's task: applying a sealant to the new wood fence, wood siding and also to our old deck. I probably should pay a professional to do this, but years of DIY and a tight wallet compell me to take it on myself.
It should be nice to hang out here as the sun arcs across the sky.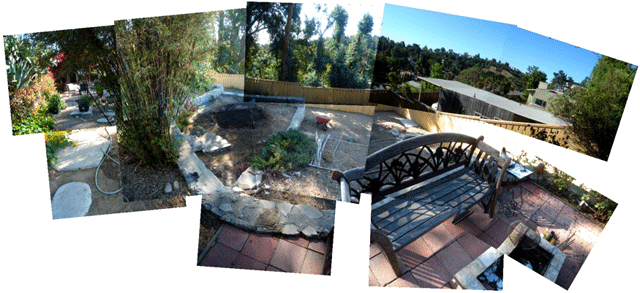 And that brown spot is my compost heap, shaped into a volcano form.
It's full of squirming worms.
Posted by Dennis at May 18, 2007 10:56 AM