No Jerks

Matt Chambers will mount the summer show at Rental NY.
He assembled it with curator Catherine Taft, the title: "No Jerks".
I'm eager to read the curatorial statement.

Matt Chambers also has a solo show up in David Quadrini's Angstrom Gallery at Culver City. A protean young artist, Matt emblazoned his installation with this graphic manifesto. A new factory with teeth? When is a thug not a jerk? I'm eager to read Matt's artist's statement too... but then he's not the statement writing type.
Installation fotos after the jump;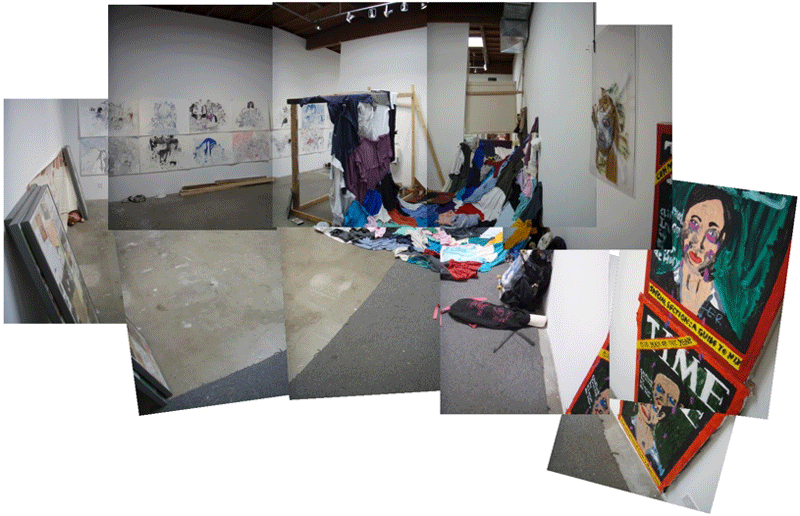 Posted by Dennis at June 14, 2007 3:40 PM