KAYAK!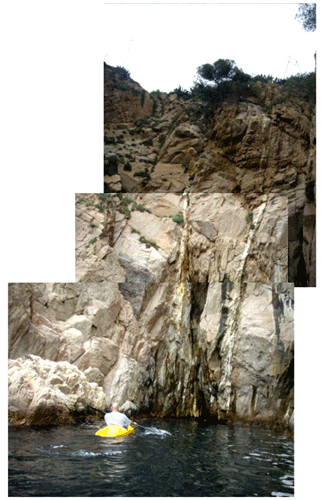 Right now, I'm pacing, worrying, sweaty, my sleep is troubled, blank canvases and papers stare back at me. I refuse to snorkel and I'm happy that the weather isn't so great, heavy weather systems are diving down through Britian to us recently. I'm eating far too many sandwiches and it is only the meal that punctuates the day. In other words, it's business as usual in the studio as I charge myself up for a summer's painting push.
The canvas is wet and the game is afoot, don't get me wrong. But since I'm not the kind of artist blogger that opens the window into my internal chatter, that's too neurotic to give too much credence. All is well over here (ahem). Besides, there's no need to trouble you all with the noise of the harpies, an artist has to make it look easy after all.
So how about a blogpost about....
??????????KAYAKING IN THE COSTA BRAVA!!!!!!!!!!
When guests come to visit, I make a point of taking them kayaking along the north of Tossa's coastline. From there, one can get a vivid sense of the Costa Brava in all it's glory (or a significant part of that glory... there much more). There where the mountains meet the sea, on a good day, one can glide through incredible tide pools and caves all along a bristling crag of geologic upthrust out of the Mediterranean Sea. It's simply amazing.
The pictures are culled from two visits, Henry Taylor and Gerry Smulevich (when my wife Stephanie was here earlier) and Roger and Robin Dickes dropped in for a quick visit. Enjoy!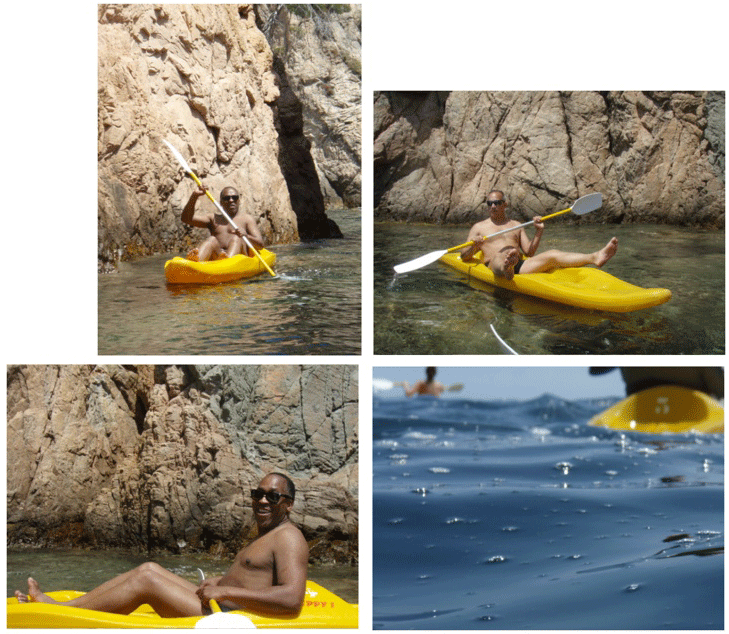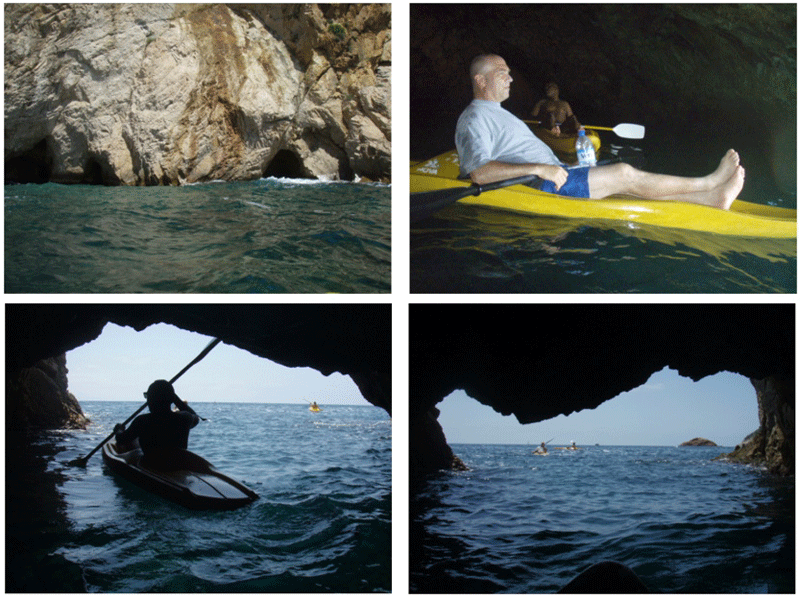 Posted by Dennis at July 10, 2007 1:37 PM