Pandora and the Flying Dutchman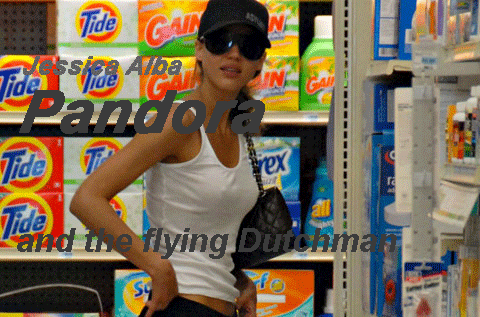 Concept movie poster for a 2009 remake of Pandora and the Flying Dutchman.
In the event that Angelina Jolie wants to steer off the course of the femme fatal, the quest is on for the new generation. How about Alba? It's not a perfect fit, the thinking so far is along box office lines (for example, is there a "male" casting possibility? Straight or gay?). But she doesn't seem to be a perpetrator the way Jolie or Gardner is/was.
But then if I was really thinking box office, it'd be best to go with this.
Posted by Dennis at August 5, 2007 12:16 PM