Lush Tropical Settings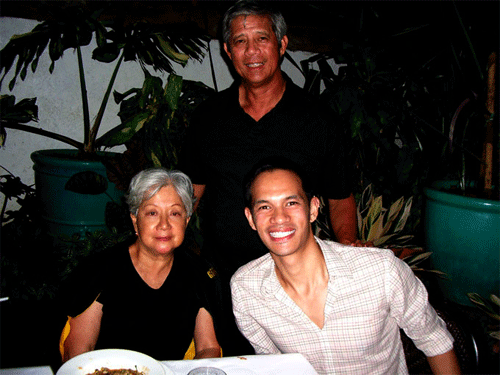 News from my family: my mother Angel is visiting my uncle (Tito) Albert (Bitan) and son, my cousin Laurindo in Manila this month.
My cousin wrote:
Greetings from the beach...
We're about 3 hours drive out of Manila.. at a remote beach house of a friend of my dad's
Arrived late last night... your mom had one helluva surprise when she saw the lush tropical setting we brought her too - she didn't know what to expect, especially since the road here was rather... shall we say... rustic.



UPDATE: Tito Bitan wrote in today:

Hello Dennis

You might like these photos of your Mom's visit to Batangas, 2.5 hours south of Manila
we stayed at a place called Matuod in a beach house of good friends of mine.

I believe you enjoy the water... so the lion fish in the aquarium were caught off the waters and will be released back eventually.
the fish lady came around selling the days catch for $ 3 /kilo.
breakfast under the coconut trees added to the ambiance.

The tropical setting just got lusher and more tropical.
Posted by Dennis at October 22, 2007 2:04 PM