A Small Renovation

When we left Tossa last September, we met with Kiko and unleashed the hounds of home improvement that will transform our place profoundly. I hope. It will be a small enlargement of the patio and building in a simple country kitchen into one wedge shaped room that faces the courtyard. This will make our house there much more a house and much less than the former restaurant it was when it was Restaurante Tito's or the older incarnation as Can Marcelino.
Here are some pics that Kiko sent recently, let's start with a plan....

The original building was built as a cava winery in 1703 or 6 (Catalan champagne) and later a bodega famous with the locals, Can Marcelino. I imagine that it was when it became a restaurant that the additions of a bar and a kitchen was built out on the other side of the patio. Much like what we have done to our house in Echo Park, we restored the original form of the building, tearing out the nasty scrappy additions that encrust the structure in a bad way... like scraping barnacles off a ship's hull.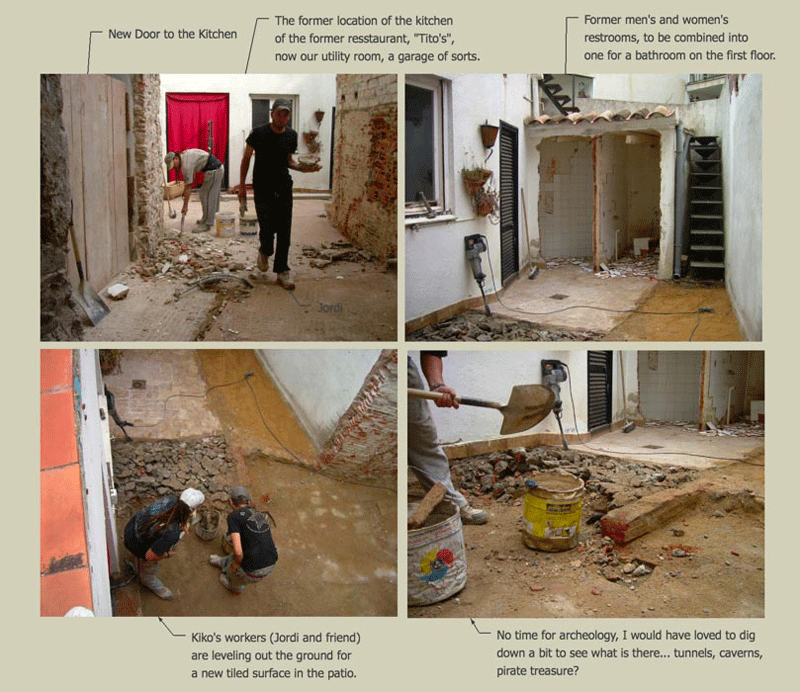 This is as it was when we moved in.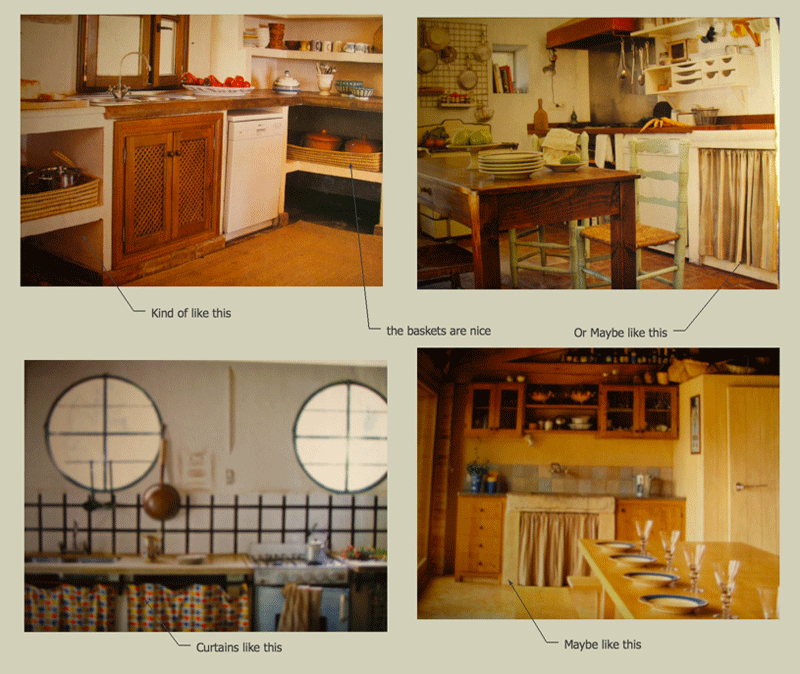 These are some tear sheets that describe a rustic kitchen, minimal and simple.

Here is where we want to go.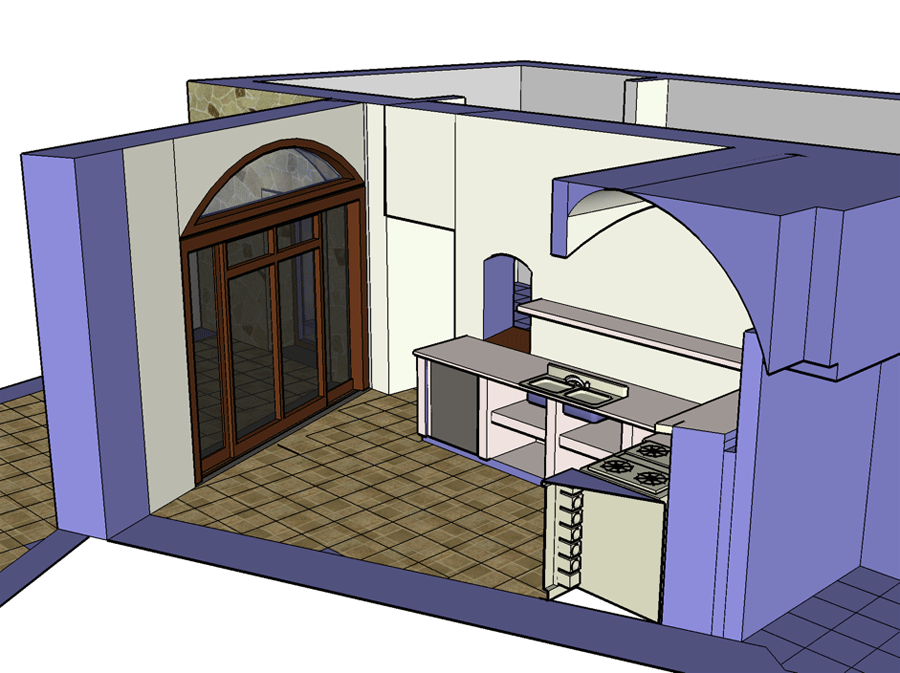 We want to take advantage of the strange existing geometry and bounce light into the arcing ceilings. Those ceiling arches are supporting the stair that begins to wind up above the kitchen. That big new glass door in that huge arched opening is going to be wonderful.

Kiko is repointing the grout between the stone in the massive south wall in the dining room. Already you can see how much more light that will pour in the ground floor. That should brighten the house up a lot. We want to set up lighting and hang something biggish on that wall, like a painting, maybe next year... I want to enjoy the stones for a while.
Posted by Dennis at February 11, 2008 12:07 AM