Something's Happening

I'm moving my studio next door. My studio space doubles, very nice.
ChinaTown is changing again, and again just when you think it's going to go to hell, it ends up changing in a good way. Joel Mesler is in town for a little while. Interesting things are happening with Dan Hug's (former?) gallery as Dan himself is currently soaring into the stratosphere with his new position as he takes the helm of Art Cologne. More news on that as this circumstance develops into the public realm. Robbie Kinberg has moved back from New York and he'll be in Joel's former studio tucked underneath Hop Louie. Evan Lintermans (painter) will move into my former studio. Bart Exposito, Phil Wagner and Mario Correa are all kicking butt in their studios, all making the best work so far in their lives and one can sense better to come.
ChinaTown has a great energy right now.
Here's a closer look: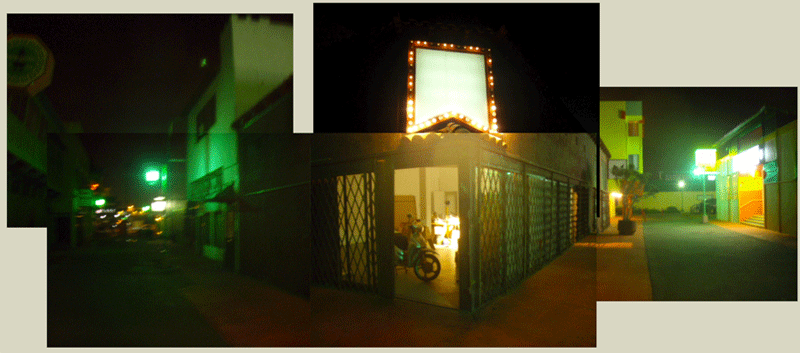 What a difference a new corner makes.

A big pile of stuff. I have a notion of how to take care of the pile with a small loft in the back. It will be interesting to suss it out. Before I do that, I have a few paintings to make, so I get to continue managing the piles. At least there's a lot more elbow room in there.
A new kind of Ahora.
Posted by Dennis at May 3, 2008 10:29 AM