25/10

Last weekend was our anniversary, Stephanie and I.
We met in undergraduate school. Old friend Mark Macy and I were shooting video whilst researching an architecture studio project, my eye caught her in the lens of the video camera. Editing the footage, I kept scrolling back over her image. Then I saw her on the way to studio, she was attending business school in an adjacent building. I noted her routine and intercepted her one day on the way to class. That was 25 years ago. The foto above was shot on our first date. 1983.
Here's a few more shots through the decade of the 80's:

1985. We were babies.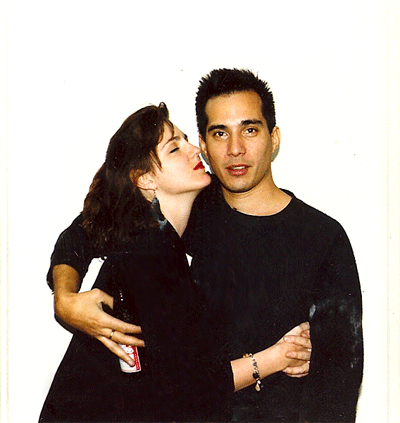 1987. Babies. Weren't we all?
And the 25/10? 25 years together, 10 years married. Why the 15 year lag time? Both of our families were divorced... we thought that there was something more powerful than a marriage vow that kept people together. Or better put: there must have been something that made the marriage vow more powerful to keep a couple together. It's hard to put a finger on what it was, other than to look in the eyes and say yes simultaneously.
And keep saying yes.
For eternity.
Posted by Dennis at May 29, 2008 3:26 PM