Codolar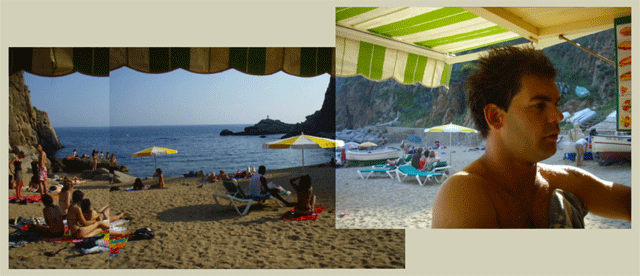 I'm finally in Tossa and into the water after a late night over drinks at Kiko's place with Alberto (pictured), catching up into the wee hours.
The water is great, warm and colder below the thermal layer. I haven't seen any octopus yet and the schools of fish seem thinner than before. Reports from local fisherman indicate a smaller catch this year, continuing a downward trend and an ominous implication of overfishing in the Mediterranean.
Pics of the house will come soon and my head is swirling with the coming brace of paintings I'm about to grapple with this summer.
Posted by Dennis at June 27, 2008 12:08 PM