Mark von Schlegell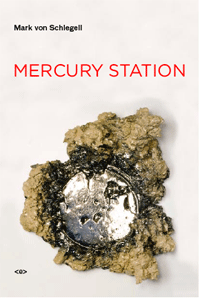 Old friend Mark von Schlegell is in town from Cologne for the month of March, promoting his new sci-fi book. The first event will be tomorrow at Skylight Books in SilverLake:

Time: Saturday, February 28, 2009 3:00 p.m.
Location: Skylight Books
Title of Event: AIMEE BENDER, DAVID SANDNER, MARK VON SCHLEGELL, Moderator CLAIRE PHILLIPS

This short symposium on the science fiction genre will feature a discussion by three writers who will briefly share their own work, followed by a discussion of today?s avant-garde in respect to the genre?s New Wave past. (co-sponsored by UC Irvine and Cal Arts)

Bender is the author of The Girl in the Flammable Skirt, which was a NY Times Notable Book, An Invisible Sign of My Own, which was an L.A. Times pick of the year, and Willful Creatures, which was nominated by The Believer as one of the best books of the year. Her short fiction has been published in Granta, GQ, Harper's, Tin House, McSweeney's, The Paris Review, and many more, as well as heard on PRI's This American Life and Selected Shorts. She's received two Pushcart prizes, and was nominated for the TipTree award in 2005.

Sandner (with the unusual spelling!), is a Professor at Cal State Fullerton who has published in Weird Tales, Asmiov?s and elsewhere. He is the co-editor of The Treasury of the Fantastic and editor of The Fantastic Sublime, A Critical Reader.

Mark von Schlegell first perceived a peculiar fusion of paranormal populism and philosophical enquiry in the writings of Melville and Poe while writing his doctoral thesis on 19th century American literature. These studies led him to unify his own writing in the direction of the pulp science fiction he'd quietly consumed all his life. Since then, his sci-fi stories and essays have appeared internationally in magazines, artist ../books/bookCovers, catalogs and anthologies throughout the world. Venusia (semiotext(e)), is his first novel.
Here is his itinerary: (click for more links, interviews and stuff...)
MVS IN CALIFORNIA AND PACIFIC NORTHWEST FOR MERCURY STATION BOOKSTORE AND LECTURE TOUR:
FEB. 28 SKYLIGHT BOOKS, LOS FELIZ.
MARCH 6 MACHINE PROJECT, ECHO PARK.
MARCH 8 MUSEUM OF CONTEMPORARY ART, LOS ANGELES. LECTURE ON DAN GRAHAM.
MARCH 21 BORDERLANDS, SAN FRANCISCO.
Mark also tipped me off on Pettibone and Mike Watt's appearance tonight at SpaceLand, should be good. FYI...
Posted by Dennis at February 27, 2009 12:36 PM