Cuentas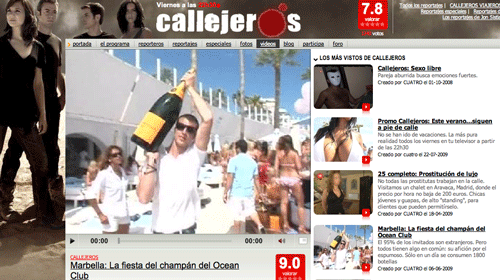 Two sites for your perusal, the power of new media in illuminating lives formerly overshadowed by aging master narratives. I found Callejeros on Spanish television, a fountain of very interesting journalism

Memoro is a site mentioned on a Spanish televison show that I saw in passing this summer.
What I like about both of these and other shows -of this type that I had encountered in viewing the television programming in Tossa- is the first person accounts, wherein the presenter is a step out of the frame and therefore the viewer can instead have a chance to be the one to encounter the subject.
Well worth poking around, lots of good stuff there.
Posted by Dennis at September 8, 2009 11:43 PM