Whynot Purchase Art?

Andrew Hahn has been busy in the WPA printshop recently.

If I remember correctly, Andrew Hahn has printed an edition of ten separate prints, each a series of ten. They are ostensively apparent adverts for WPA, but in fact this is private artwork, to be made available to the art collector public during his upcoming show next spring.
Here are a couple of them: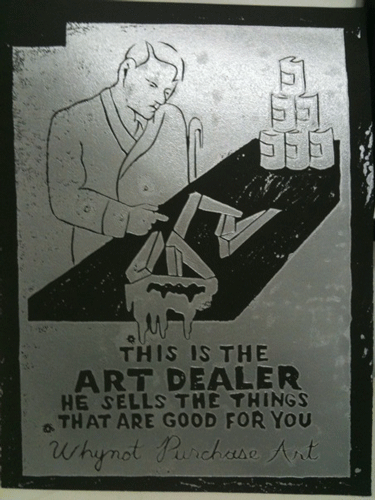 Posted by Dennis at December 15, 2009 11:08 AM