Casa Viejo de Kiko

My friend Kiko (Fransisco Noguera) owns an old house that he is interested in selling. It's perfect for someone who wants to own a charming former fisherman's house in a beach town on the Costa Brava. It's also a great spot for a bar, a speak easy maybe. You can see a map of the location here.) He is fixing certain aspects of the house that communicates its' special architectural qualities, this time it is the spiral stairs that wind up through the barrel vaulted ceiling of the first floor. I'll be posting his progress in this work throughout this summer. The pile of rough hewn beams are stacked for a new roof that he wants to replace, he also wants to spruce up the fa?ade.
Here are a few more larger format pics, after the jump.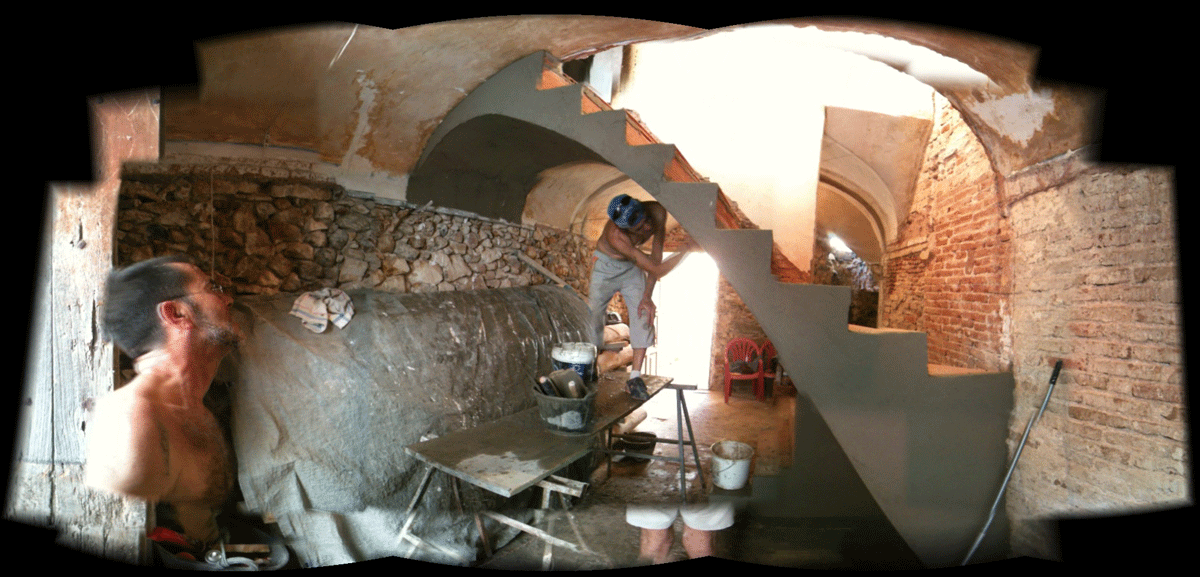 This shot is from the front door. The street is Carrer Nou, there are four bars nearby.


From the other side of the stairs. The existing house is two stories, four are permitted by the city of Tossa.


The back yard.
Posted by Dennis at June 28, 2011 10:34 AM