Please Stand By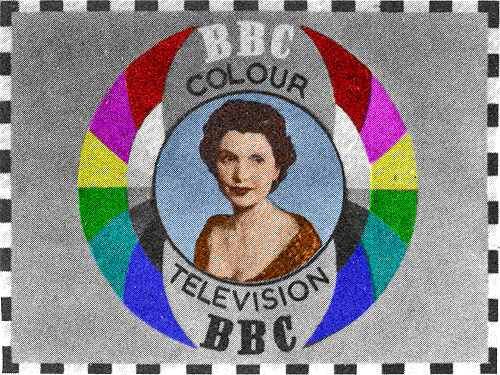 I had never guessed that moving to NYC would be so intense. Intense, yes, but this is off the hook. The build out of the apartment is in its final phase, the most complex: the kitchen. It's a tale of marvel and woe intermixed, I have a new picture of how work gets done in the big apple. More about that later.
Along the way, my computer burped and crashed, I've had to rebuild my files piecemeal. Another tale of woe, but I won't bore you with this. It highlights how dependent we are on our online lives.
In the meantime, a snip from an interesting article about memes (overtones of the art world abound): The Meme Generation by Matt Labash

In 2010, the Huntsville, Alabama, native was interviewed on the local news after a stranger broke into his house in the projects and crawled into bed with his sister. She screamed, Dodson ran to her room, a brief struggle ensued, and the stranger escaped out a window. A very exercised Dodson took to the airwaves, waggling a bus schedule in front of the camera and warning, "We have a rapist in Lincoln Park. He's climbin' in your windows, he's snatchin' your people up, tryin' to rape 'em. So y'all need to hide your kids, hide your wife, and hide your husband cause they're rapin' everybody out here."

Not long after this very compelling rant started making the rounds, it was converted into an even more hilarious song by the Gregory Brothers of Autotune the News. "Bed Intruder Song" (YouTube views: 101,883,932) lodged in the Billboard 100 and hit number one in Sweden. Dodson was a bona fide celebrity. And all the celebrity spoils have ensued: reaping profits from a Bed Intruder Halloween costume, endorsing a "Sex Offender Tracker" iPhone app, working on a rap album, getting busted for pot possession.

At ROFLcon, he vamps it up for well-wishers who throng him, even singing along with the boombox guy when the latter gives Rick Astley a rest and puts on Antoine's song, which is not really Antoine's song, but rather Antoine speak-singing something he never knew would become a song. At a Q&A, Dodson, contemplating the weird life-turn that has brought him to MIT, seems bashful and ghetto fabulous all at once. He's reluctant to put himself all the way out there (though everyone at this conference stresses the importance of embracing your meme--you don't want to be like Star Wars Kid), while obligatorily playing the sassy black sitcom character that white hipsters so clearly enjoy. It's hard to tell if they're laughing with him or at him when they ask questions like, "Do you not have a wife, or are you just hiding her?" (Dodson is openly and flamboyantly gay, hence the joke.)

I ask a straightforward question: What was it like when he saw himself autotuned because his sister had nearly been raped? As the words leave my mouth, I can feel the room turn slightly against me. Someone nearby tsks. How dare I pop the irony bubble? Allowing real-world concerns to intrude on the memesphere is considered bad form.

Dodson gamely responds, "I was upset, you know what I'm saying, due to the fact that [it] happened to my sister. But when they kept showing me the video, I just kept laughing." Sometimes in the memesphere, if you don't laugh, you'll cry. Or worse, get talked about disapprovingly by the hive, like Star Wars Kid.

Not every meme buys all the way in, though, like the "Huh?" guy, for instance. "Huh?" guy's real name is Nate Dern. I encounter him on the "Micro-Fame to Nano-Fame" panel. He leans toward the latter. His big moment came when he uttered one word--"Huh?"--in an AT&T commercial. The part-time actor, finding it funny that he'd been auditioning for three years and that his first commercial consisted of saying one word (which he improvised), posted it to Reddit. From there, as Know Your Meme reports, it hit the front page, and gained 500,000 views in its first 72 hours on YouTube. "Huh?" guy was on his way to memehood.

Dern proves to be thoughtful, as well as amusing. In addition to being an actor and comic, he studies sociology at NYU. He still reads books (books!), and actually recommends a few to me, such as my new bible, the aforementioned You Are Not a Gadget. It's a book that I should've caught when it made a splash two years ago, as someone who writes semi-regular screeds pointing out that the Tech Triumphalists Have No Clothes (in the hope that computers can't replace me when the time comes, as they won't be able to replicate my cynicism). But I'd missed it. Probably because I was busy watching "Bed Intruder" on YouTube. Nobody's pure.

"Huh?" guy seems bemused that so many people here and elsewhere are trying to figure out how to go viral, since most often, people go viral precisely because they weren't trying. (See Antoine Dodson.) "I don't think we're quite at the end of the world," says Dern. "You can find quotations from people who said the same when novels were coming out. But that being said, it is worrisome that there are so many structures in place that reward cheapness."
(
Link
)
Posted by Dennis at April 5, 2013 11:58 AM