HOUSTON!

It's been a week since Stephanie and I flew to Houston, Texas to open a show at Front Gallery, a creation of our dear friends (since grad school), artists Aaron Parazette and Sharon Engelstein. Readjustment to life in NYC afterwards has been prolonged, much like returning from Spain, since there are so many wonderful aspects of both places (and indeed, our indigenous friends) that make departure somewhat bittersweet.
Above image, a rendering of the title of the exhibition by Aaron and Sharon's daughter Joy. Eleven years old and a well named young lady she is.



We arrived in the late afternoon, the drive from the airport on Houston's girdled downtown freeway belt allowed us to see the city skyline in rotation, which reminded me of the same dynamic perspective as in Los Angeles. Aaron and Sharon live in the neighborhood of Montrose, a place which also includes the University of St. Thomas, the Menil Museum in its' multidimensional glory: a supercool Dan Flavin permanent Menil exhibition in a former supermarket, the Twombly Museum (Renzo Piano's creative zenith, IMHO) and to top off my probably incomplete list, the Menil is breaking ground for a new building dedicated to art on paper.
Front Gallery is literally the front room of their home, a former living room that was sacrificed to art with the ease of closing a pair of frosted French doors. They've had a distinguished history of exhibitions there, featuring the wide and unique community of Houston artists in depth.
After settling in, we walked to their local park to listen to a concert by a local band as the sun set. It was a nice moment, enjoying music in the Fall Texas air and darkening skies with the neighbors. Here's a favorite image of mine, too big to fit in the horizontal format of this blogpost. After this, great Mexican food of course... can't get that in NYC.

Entry to the Hiram Butler Gallery: stately, echoes of Marfa, almost Japanese feeling, old school gallery elegance. Inside was James Sienna's typewriter drawings which conjured in my mind, the minimalism you would see at NY's DIA, and Joseph Havel's drawings, which we seemed to see everywhere we went that week in Houston. Also, we bumped into Jack Davidson's painting in the back room, a wonderful surprise.


Every significant city celebrates a limited number of artists as an emblematic role in the makeup of their identity. To this kind of urban mascot goes the resources of the city, so crucial they are in calibrating civic importance, a kind of proof that the city has demonstrated the capacity to nurture the arts.


Aaron showed me his mural at the University of Houston's University Student Union ("Remembering Next Summer", 2014).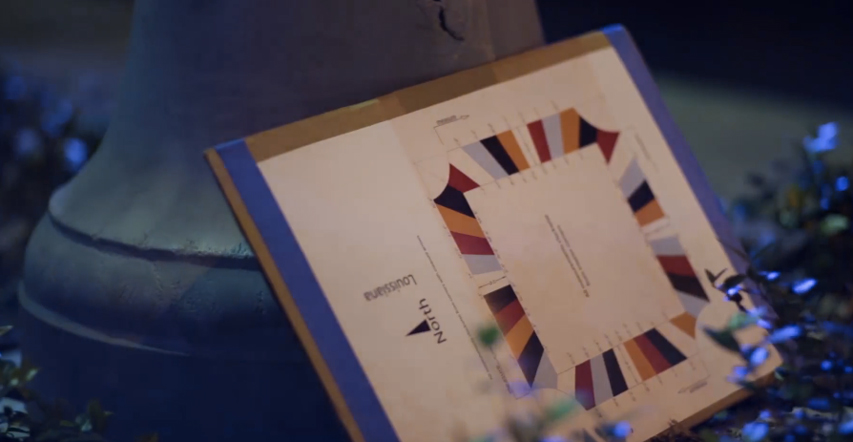 Above are two stills from a video documenting Aaron's design and construction of a crosswalk in Houston.
Some cities have only one, some cities have several, in some cities the list of artists are living and dead, in some younger cities the list is of only the living and in some they are only the dead. Barcelona celebrates Antoni Tapies. Chicago, I'm guessing would have a list of five to ten. Los Angeles' list could start with Ed Ruscha and trail off into twelve or fifteen more. New York's list would need a table of contents and a bibliography. Houston has a deep bench indeed, many of the artists on the list are living and thriving. Aaron and Sharon are definitely on Houston's list.



(This blogpost follows a linear timeline, and right about here, I was invited to critique the graduate students at the University of Houston, an event I will devote a few thoughts in a subsequent blogpost. let this be a marker for that.)



Aaron and Sharon introduced us to Nestor Topchy as we visited his studio in his acre sized compound in Houston's North Loop. Click this link for a better description and photo presentation than I can muster here. It was a wonderland and a testament to how Houston has given artists the capacity to realize their dreams in a scale and accessibility that no other city in the USA can compare to. Nestor is a hoot, an affable madman, a connoisseur of quirk, a cultural reservoir of deep Eastern Europe and yahoo yanqui Americana... he exceeds any superlative I can muster.


The exhibition was full of people, a great turnout. I felt honored to be the beneficiary of Aaron and Sharon's deep investment in the Houston community, the type of people scaled several cross sections, an interesting bunch.


Time with Aaron means a dense pack of talk, ideas and art experiences, and the last day in Houston couldn't be left to a simplistic wake up and drive to the airport for a noontime flight back to NYC. We had set our alarms for 5:45am and drove to Rice university to see James Turrell's "Skyspace" as the dawn broke that Sunday. I am aware that I can be a harsh critic and I was ready to sneer at the strange overtones of nostalgia that I expected to experience that morning, but as we exited the campus, I had to doff my cap to the artist and the university who was willing to invest so much property and assets to making this happen. With images like this manifesting and dissipating before you, it's tough to draw too much blood in a vigorous critique.
So, I'll hold in reserve little kvetches about how when a designer fails when he/she uses signs to direct human involvement as in here and here, and how the seats should have been contoured to the reclining body or the perforated covers for the lights seemed irrelevant and a visual clutter to what should have been a knife edged minimalism.


Returning home to NYC from Houston felt a bit like it was earlier in the month when we returned from Spain.
Bittersweet.
Posted by Dennis at October 1, 2015 11:14 AM