100 Years of Suprematism
The
Malevich Society
, part of the
The Harriman Institute at Columbia University
in New York City celebrated the 100 year anniversary of Kasimir Malevich's Suprematism with a two day symposium.
I took notes.
I went in with two questions in mind:
-Why did Malevich scramble the dating of his paintings?
-What is the meaning of the bookending of his Suprematist achievement with folk representation?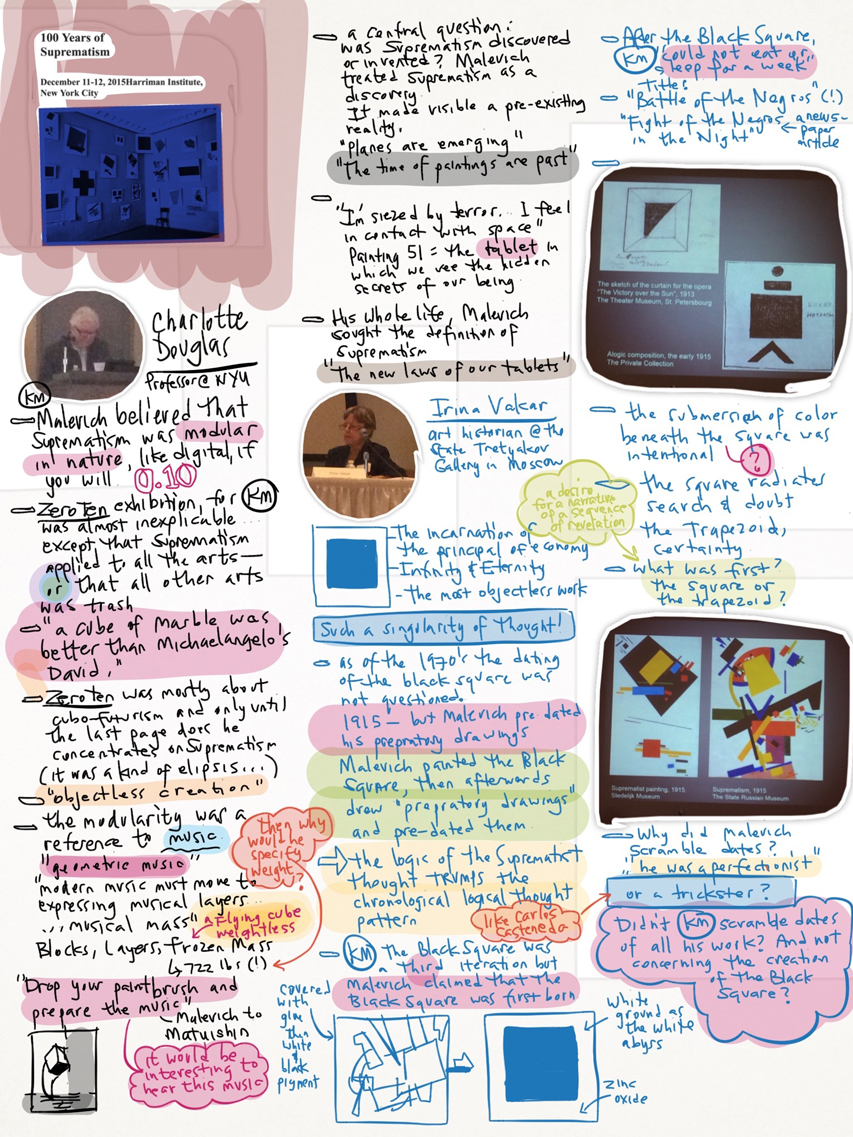 Posted by Dennis at December 12, 2015 10:28 PM