ARCO 2016

My gallery in Spain, Miguel Marcos, will be showing my paintings at ARCO 2016 Madrid.
The magazine Bonart has a short article about the fair and the participation of Miguel Marcos there. Nice, that they used an image of a painting of mine from last summer to grace the page.
You can read more about the summer paintings here in a short summary, or you can peruse my archives for June, July, and August instead.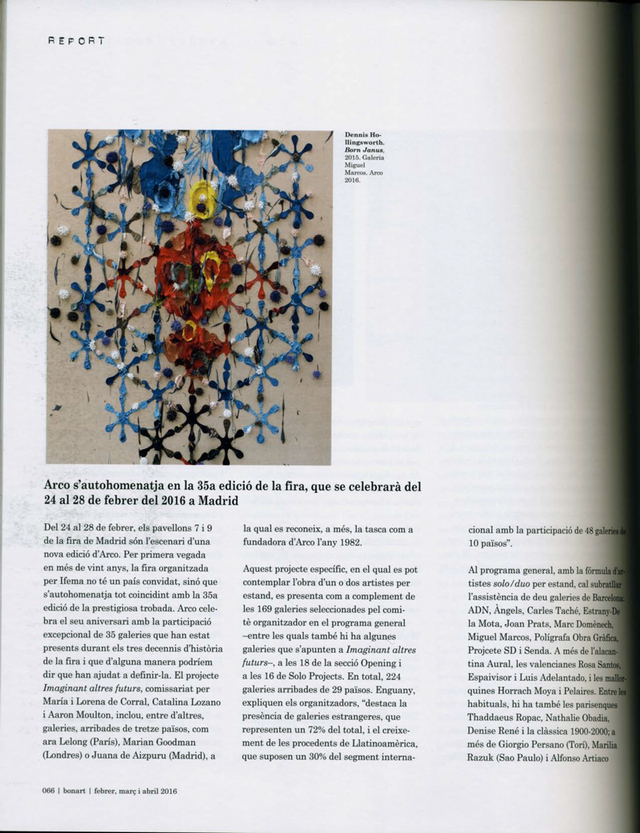 Posted by Dennis at February 16, 2016 4:51 PM