Review Panel
Review Panel convened again this fall at the Brooklyn Public Library. Hosted by Art Ctritical, moderated by David Cohen, I never tire of praising it as one of the best forums in the NYC art world. Guest critics last night included Zoë Lescaze, Nancy Princenthal and Christian Viveros-Fauné.
This Review Panel featured two museum career retrospectives, a break from the usual format of 2 x 2 gallery exhibitions. The promise fulfilled was a deeper dive into a critique of the art in question, an excellent night.
Kerry James Marshall: "MASTRY" at The Met Breuer.
Marilyn Minter: "Pretty/Dirty" at the Brooklyn Museum.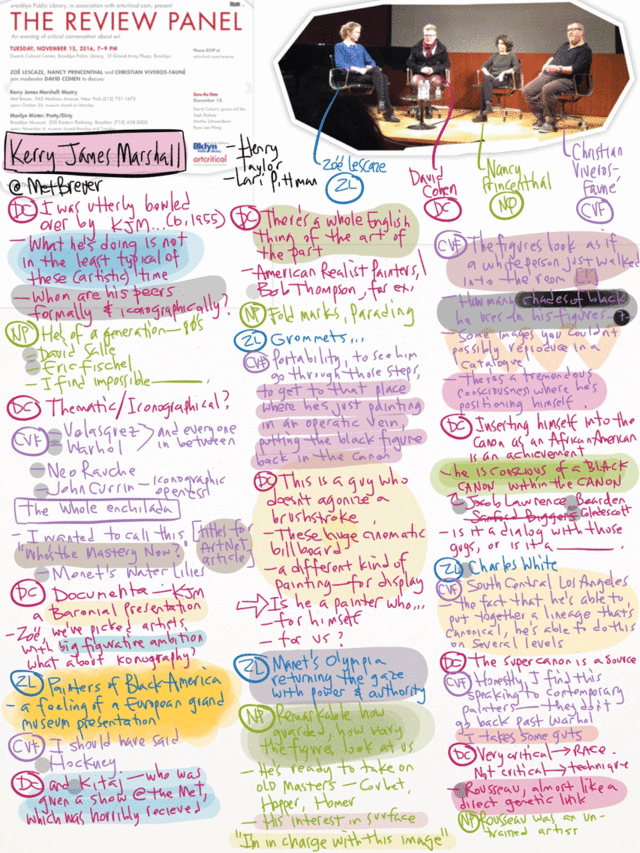 Posted by Dennis at November 16, 2016 1:01 PM