Review Panel
ArtCritical's Review Panel convened last night at the Dweck auditorium in the Brooklyn Public Library, to a packed house treated with the presence of Roberta Smith, Dennis Kardon, Lee Ann Norman and moderated by David Cohen.
They reviewed:
Joanne Carson's "Dream Catchers" at Black & White Gallery at 56 Bogart Street in Brooklyn.
Chris Ofili's "Paradise Lost" at David Zwirner Gallery at 19th Street, Chelsea.
Peter Saul's "Fake News" at Mary Boone, 24th Street Chelsea.
Kara Walker's "SIKKEMA JENKINS AND CO. IS COMPELLED TO PRESENT THE MOST ASTOUNDING AND IMPORTANT PAINTING SHOW OF THE FALL ART SHOW VIEWING SEASON!" at Sikkemma Jenkins & Co, 22nd Street, Chelsea.
I took notes...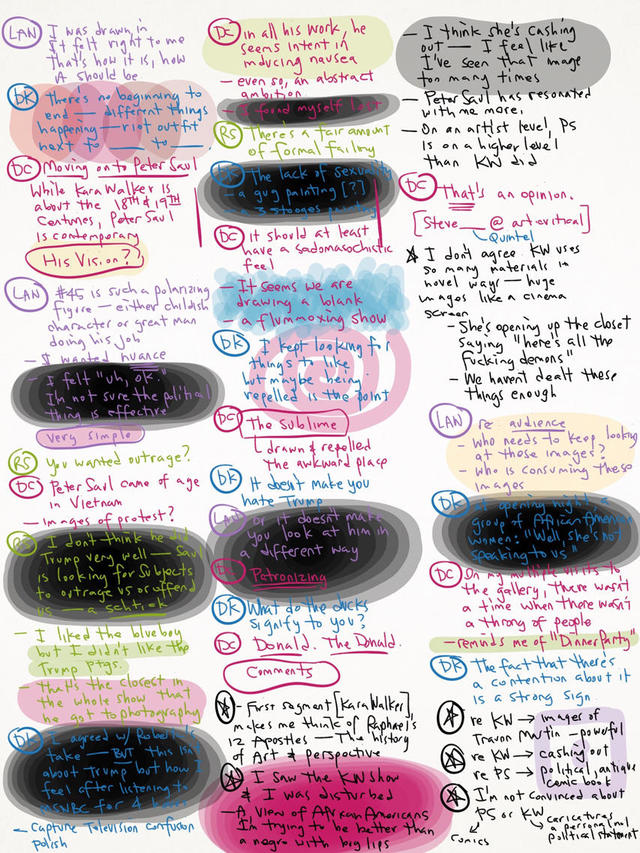 Posted by Dennis at October 11, 2017 11:24 PM