Review Panel
artcritical hosted another Review Panel last night at the Dweck Cultural Center / Brooklyn Public Library at 1 Army Plaza. It was moderated by Publisher & Editor David Cohen and he was joined by NYC critics Jason Stopa, Lily Wei and Siri Hustvedt. I never tire of saying that this is the best venue for live critique of art in NYC. You can hear the voice of critics mostly only read and hear them think on their feet, sharpen their arguments against each other.
The exhibitions under review:
Peter Doig at Michael Werner Gallery.
Dana James: "Sometimes Seen Dreams" at The Lodge Gallery.
Kate Shepherd: "Bagels and Locks" at 56 Henry.
John Zurier: "Stars Without Distance" at Peter Blum Gallery.
I took notes...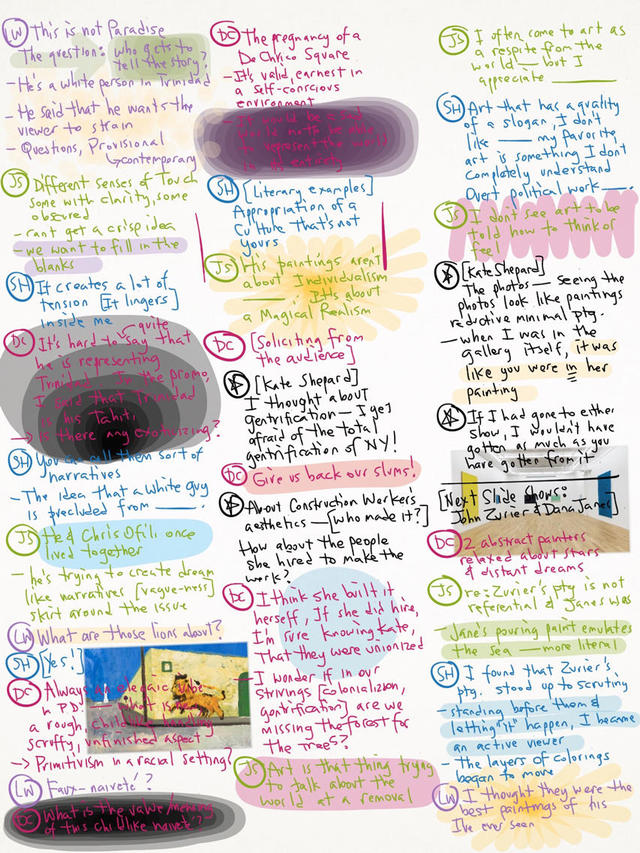 Posted by Dennis at November 14, 2017 3:20 PM