Review Panel
Last night, ArtCritical's Review Panel convened for the '18 Fall season premier at the Brooklyn Library Dwek Center. ArtCritical editor David Cohen moderated a panel including Laila Pedro, Barry Schwabsky and Roberta Smith.
It was a very interesting line up in terms of both guest critics and subject exhibitions. Smith was sparky, Schwabsky erudite and Pedro enlightening. The discussion led off with Morimura and Pope L and as usual, the first two shows up to bat tends to dilate in the evening. The second pair of Bowling and Heyl ended with a very sharp critical parsing.
Quick links:
Frank Bowling: Make It New
Yasumasa Morimura: In the Room of Art History
Pope.L: One thing after another (part two)
I took notes...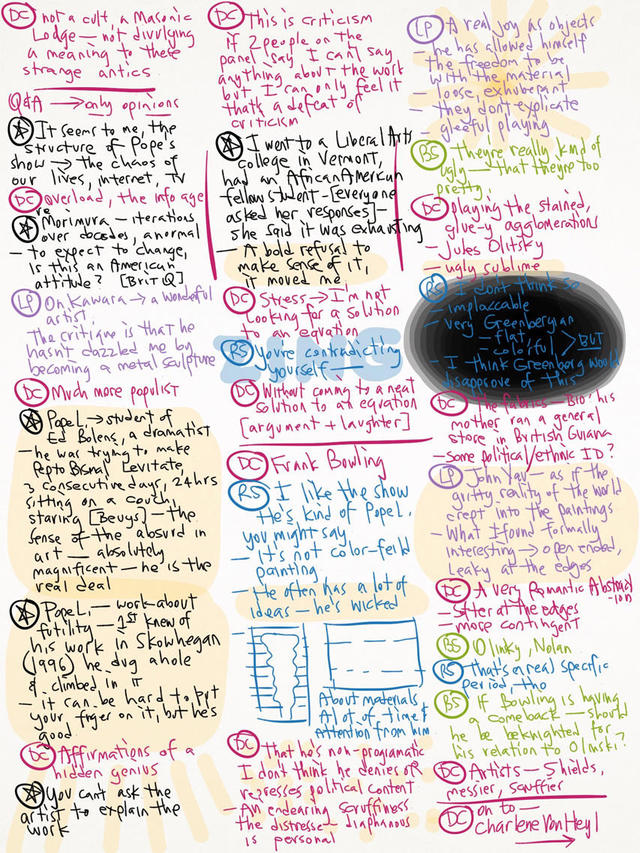 Posted by Dennis at October 17, 2018 8:25 AM