Under/erasure at Pierogi Gallery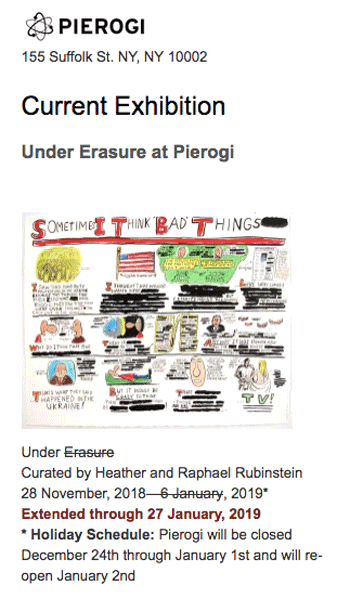 It's an honor to be included in a huge group show loaded with interesting and significant NYC artists. Curated by Heather and Raphael Rubinstein, it's a thoughtful and articulate meditation on the relationship between art and writing and rewriting and overwriting.
It's an honor to show at the esteemed Pierogi Gallery and a fabulous great distinction to be included in the thought processes of the Rubinsteins. The gist of the show is that one always emphasizes that which is struck out. The essence of the idea is that gist is elusive. The thought behind the show is about the overlay upon overlay of thought, writing and art.
See:
Pierogi Website.
Under/erasure Website. So wonderful, professional and complete. Be sure to check out the full listing of participating artists. So well done.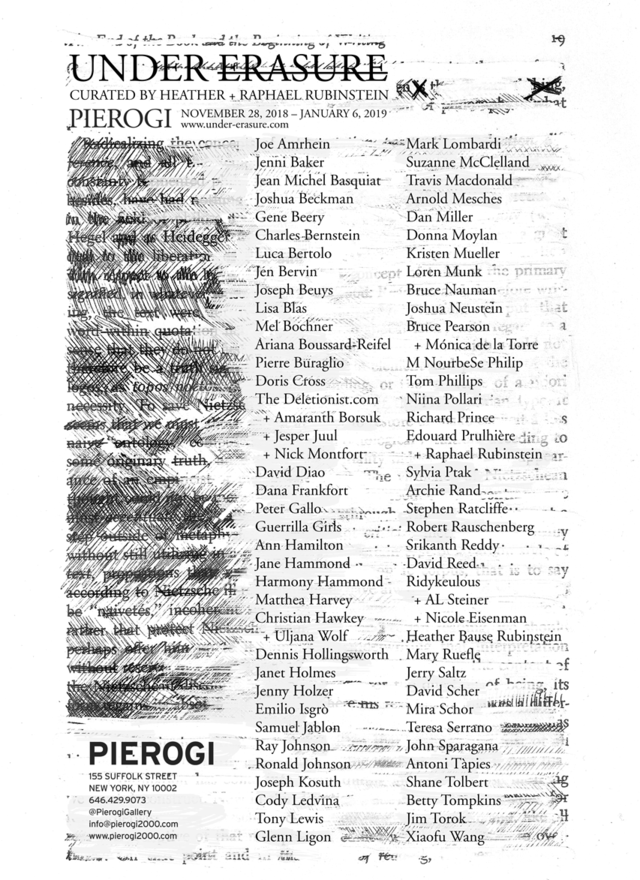 Very nice too, to be hanging next to Loren Munk!
Posted by Dennis at December 18, 2018 6:36 PM