Review Panel
ArtCritical's Review Panel met again last night. Editor and Publisher David Cohen hosted the evening, joined by Jonathan Santlofer, Nancy Princenthal and Lee Ann Norman. Shows under review include:
- R. H. Quaytman: "+ x, Chapter 34"
- Brenda Goodman: "In a Lighter Place"
- Dana Schutz: "Imagine Me and You"
- Shahrzad Changalvaee: "In Absentia, In Effigie"
I took notes...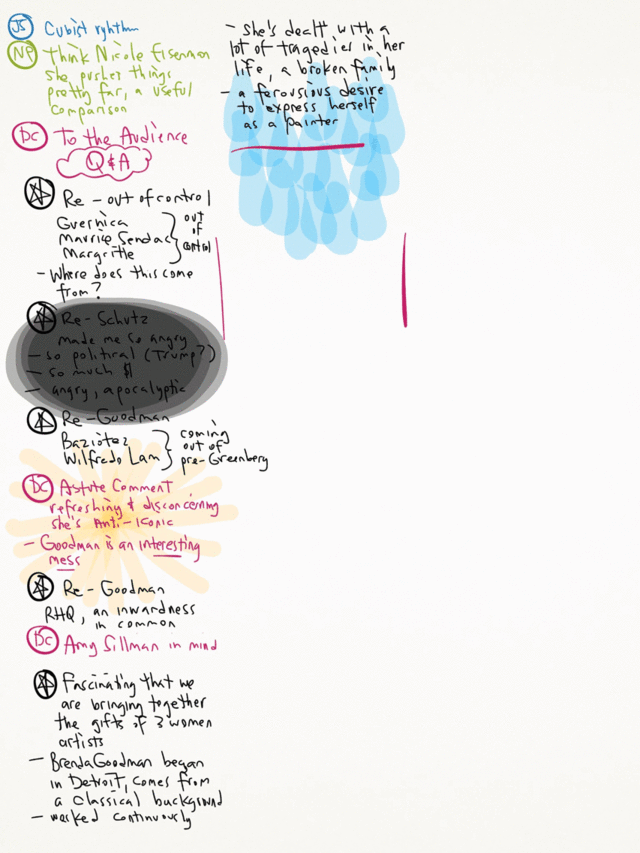 Posted by Dennis at February 14, 2019 10:43 PM