AIRCAT Inaugural Week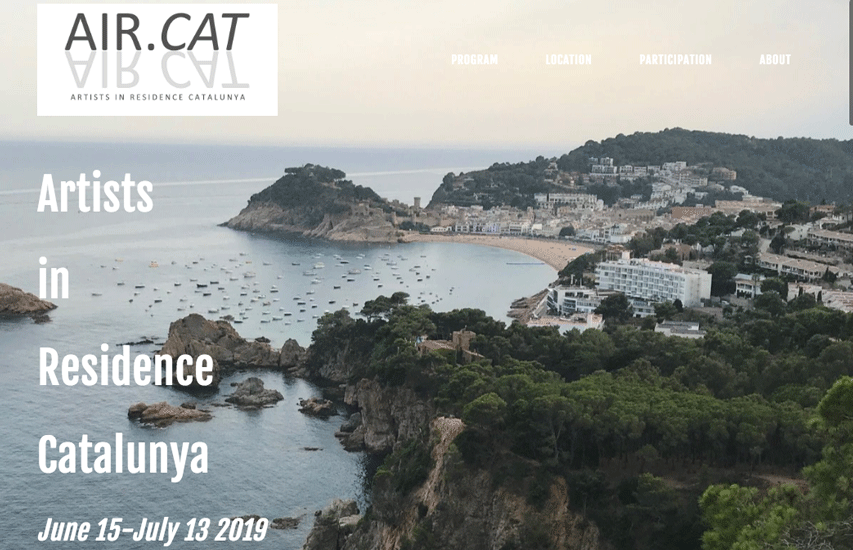 Last Fall, Gerard "Gerry" Smulevich and I crafted an artist studio program for Tossa de Mar, Catalunya, Spain. Gerry and I used to teach together back in the 90's at Woodbury University's Architecture Program (in Burbank, California) under the chair of Geraldine Forbes, a wonderful leader. I chose not to continue teaching adjunct after 8 years, coinciding with Geraldine's departure and Gerry continued on in the program as part of the permanent staff, he has a unique ability of getting the best out of students, with a track record of winning competitions to prove it. Gerry also ran the study abroad program for decades, stewarding large crews through both Barcelona and Berlin both learning about new environments and demonstrating their knowledge with contextually specific design projects. Often over the years in the break intervals of Gerry's program abroad, he would visit me in Tossa and he fell in love with the Costa Brava and its southern seaside village.
Last summer, Gerry and I were investigating the possibility of manifesting a residency program in Tossa, one that is focused on bringing contemporary art back into the experience and history of Tossa de Mar. Tossa today was minted in the decades when Tossa was a refuge for writers and visual artists during the interwar years of Europe in the 20th century. Marc Chagall, André Masson and Georges Bataille were among these ranks. When Franco's Spain was beginning to break isolation and open to the world, the first Hollywood movie was shot in Tossa, "Pandora and the Flying Dutchman", featuring Ava Gardner and James Mason (the art director was Man Ray). This presence lingers, especially in the form of a collection of paintings and sculptures in the museum collection that were produced exclusively in the village itself, a distinction that sets Tossa apart from other similar municipal museums in Spain.
It was all talk between Gerry and I until we had secured the commitment of the cultural leadership in Tossa's local government for the use of studio and exhibition space in their museum and municipal infrastructure. It's a beautiful physical plant, situated in the heart of the town, tucked behind ancient walls, built at the end of the first millennium on order to repel the slave trading piracy in that part of the Mediterranean of that time. What we are promising is an exhibition and an audience situated in Catalunya's Costa Brava.
The program is flexible, depending on the spectrum of participants that we will attract in the future. The general conceptual armature is the idea of the littoral, which we are using to frame experiences that include a spectrum that includes physical aspects (three littorals: dry -hiking trails that frame the shoreline, wet -kayaking the coastline, and immersed -snorkeling) and conceptual aspects of the flows of culture within this pocket of the Mediterranean.

PS: An abiding idea, we had talked about this possibility for years. Check this early framework out:
Posted by Dennis at June 6, 2019 1:54 PM