Install Day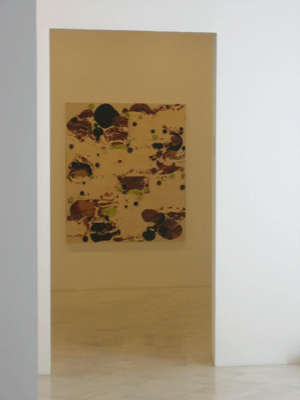 Everybody is in a whirlwind here. I'm sweeping up into a week where I end up flying to Los Angeles early Saturday morning. Alberto, Miguel's number one, successfully got the paintings into the gallery amidst the stormy weekend with minimal damage. Miguel is wrangling plane flights and appointments in far flung places that frame the opening day this Thursday. So I took the bus into Barcelona on a holiday Monday to hover during the install of the paintings.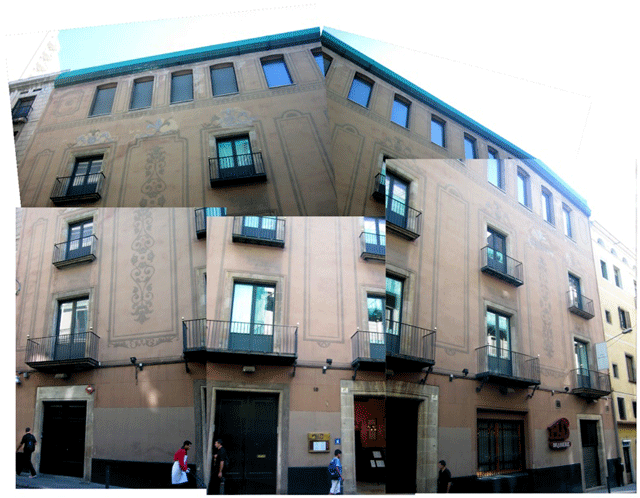 Everything was closed in the city and even by eleven in the morning, the streets were vacant. I walked to the gallery imagining all of the inhabitants lounging in bed, nursing hangovers from the night before.
(The five people in this shot are really three. And I'll bet that they all wished that they were in bed too.)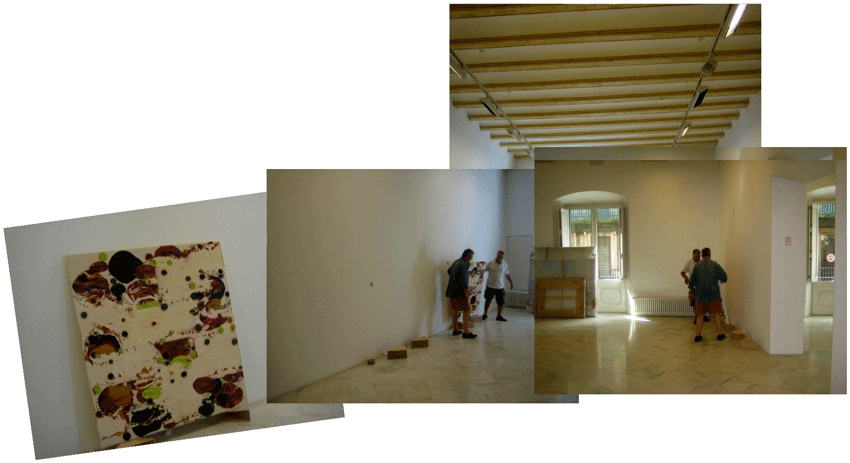 You never know just how the work will look when you bring it into the gallery for the first time. I've painted larger paintings than these and when hung, they look tiny on the walls. Today was a pleasant surprise. Our concern at the beginning was whether I would be able to paint enough work during the brief summer to fill the gallery. My response was that I will do what I can, no promises, and we can hang what I produce with confidence.
Everything is possible with confidence.

It must be the nature of older buildings that enabled a hospitable installation for these 8 paintings. The rythmn of the overhead ceiling beams, the pattern of the stone tiles on the floor, the placement of the windows and doors, and even perhaps the strangely tweeked rhomboid shapes of the rooms in plan... I think provide a human scaled traction that situates the paintings so well, so easily.
The industrial scaled environments of modern exhibition spaces blow out human scale and even the giant paintings tend to look like postage stamps in them. I think it is best to shape the exhibiton space to the work than the work to the exhibiton space, and if I have the fortune to show in one, my instinct would be to lower the ceilings, reshape the walls and introduce scalar devices to bring the context back to human life.
If I ever get so lucky.
Posted by Dennis at
5:42 AM
|
Comments (0)