Yes, yes, I have been quiet this month in this blog. Silence is my natural repose and volubleness is a higher energy state that I can surge into but mania always ebbs.
The first week after the opening was post partum funk, a feeling every artist is familiar with. It was also a little vacay after a spring and summer painting surge. The Fall openings devoured my time, and it was great to get out of my skin and see the shows about town, which, by the way, is itself a almost a full time job. The second week was a slow crank back into the studio, chops erode quickly, and the third was full strength again, a great feeling. More reports on what happened to come to this blog very soon.
In the meantime, my show at Hionas Gallery, NYC is in its' final week, and I hope that you stop by and check out the paintings if you are in town.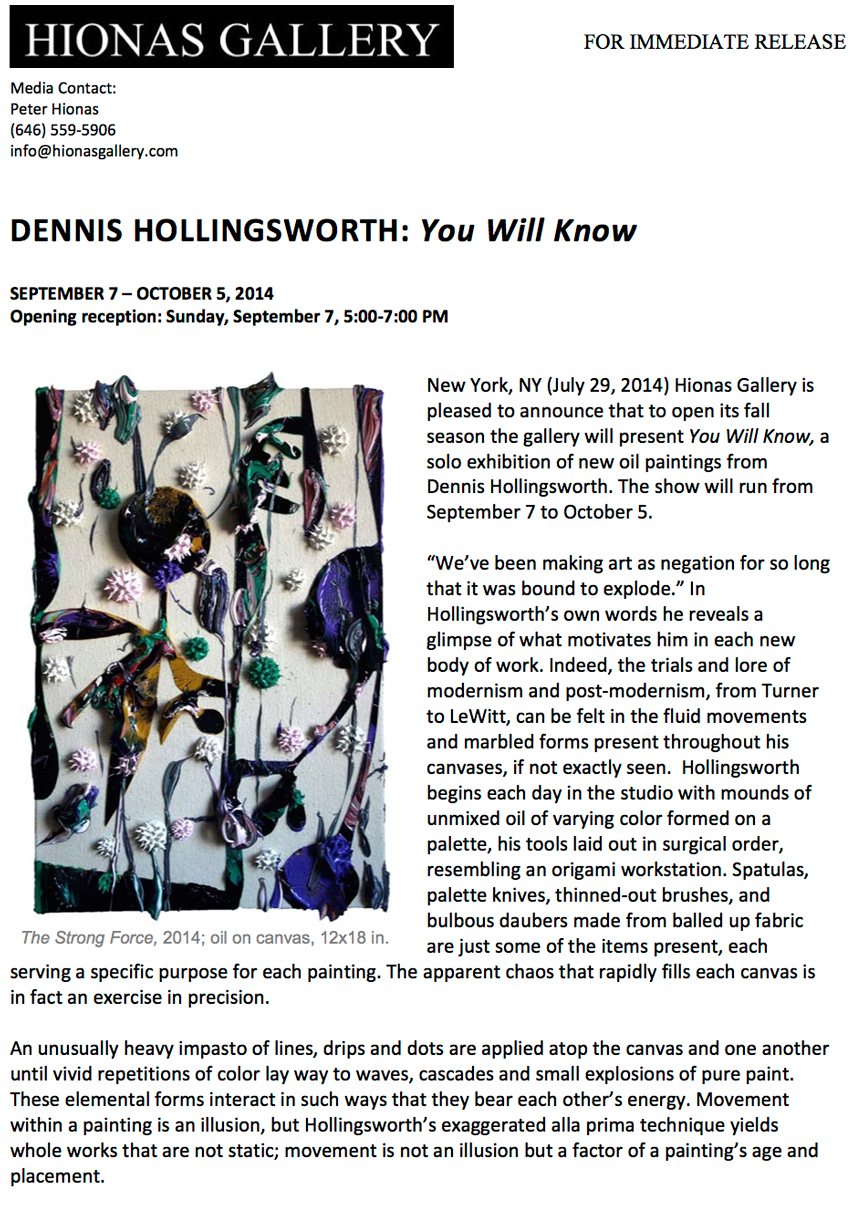 Posted by Dennis at
8:50 AM
|
Comments (0)