Review Panel
Here are my notes from the March 5th Review Panel held at the Brooklyn Library's Dweck Cultural Center. ArtCritical's Publisher/Editor David Cohen moderated the panel that Monday evening, including Jennifer Coates, Karen E. Jones and Thomas Micchelli. The line up included two "conceptual" shows (photography and installation) followed by two "formal" shows (assemblage/"painting" and painting):
Marayam Jafri "WAR ON WELLNESS" at Kai Matsumiya Gallery, LES/NYC.
Laurel Nakadate "THE KINGDOM" at Leslie Tonkonow Gallery, Chelsea/NYC.
Angel Otero "ELEGIES" at the Bronx Museum of the Arts, Bronx/NYC.
Carrie Moyer "PAGAN'S RAPTURE" at DC Moore Gallery, Chelsea/NYC.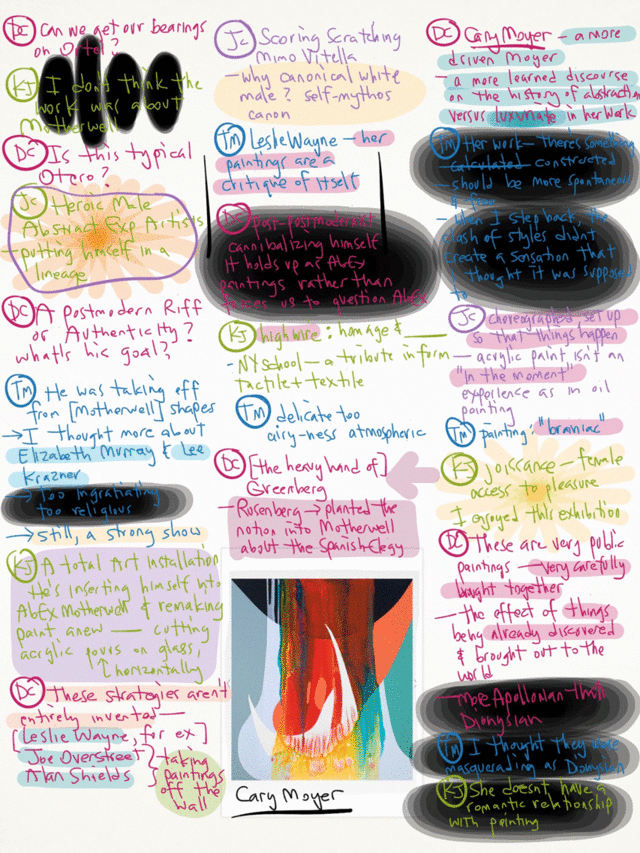 Posted by Dennis at
12:27 PM
|
Comments (0)