Ahora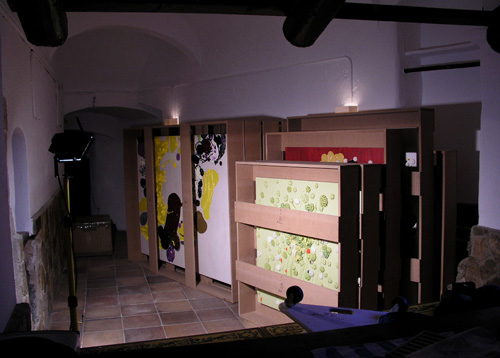 Ramon delivered the rest of the frames by noon, Friday.
Finished installing all the paintings into the traveling frames by 6:45pm.
Klossa, the shipper/art handler should arrive by 7pm as he promised yesterday...
It's time for a coffee.
Update: Klossa has just called (7pm), he's in Barcelona... it looks like a late night.
Coffee and dinner.
Posted by Dennis at March 4, 2005 6:51 PM