September 28, 2020
KIRAC Attempts to Redeems Alfie
Keeping it Real Art Critics (KIRAC) lays out their program in very explicit terms in this video. I find it admirable, a project that attempts the recuperation of art collecting one individual at a time... a deliverance from the view of art as a disposable status symbol in global high society and as a cynical, fungible form of currency.
You can support KIRAC's project here.
KIRAC Website is well worth a deep dive.
Here's a quick dive into this weblog's search engine to demonstrate my previous statements about this issue...
SNIP 1:
I've written elsewhere in this weblog about the need for the restoration of love in the our art world. The topic of this post is another way to talk about re-centering our regard for value. I am referring to this -perhaps obliquely during studio visits with fellow artists, when I ask "...where do you think we are in art history and where do you think we are going?" I'm looking for an art that is not about churning out more stuff, but instead imbued with purpose and vision that has a regard for the grandeur all that art has become to this moment. We need every player in the art scene today moving forward to find motivation in an intensity of the regard, another word for love. Collectors should consider themselves as expressive with their collections as artists are with their art materials.
Where is the love? This is the biggest question that should preoccupy our art world: where is the the love in art today? Is it possible to appeal to collectors regardless of their status to love jealously the assembly of their collection? It is possible to convince either collectors or museums that when they consider deaccession, they are precisely lowering the value of that particular art work? Is it possible for artists to again make art from a pure and jealous love of art alone, outside of any calculation of potential interpretation and career advancement? Can artists yet do this in the face of possible oblivion, the ultimate test? Yes, this is romance. In exactly what kind of world is the romantic a bad or naive quality?
SNIP 3:
Let's trade out the idea of safe investments with passionate collections. My friend referred to real art collecting as an illness, to gather up things past reason or practicality. To buy more art than you can hang on the walls of your home. To show only your closest friends those things you've found and are honored to be a custodian for your lifetime. Love can be like an illness, to be lovesick. To be head over heels. To be made mad by love.

(The Alfie reference)
Posted by Dennis at
9:06 PM
|
Comments (0)
September 27, 2020
Nubes
Posted by Dennis at
8:53 AM
|
Comments (0)
September 26, 2020
AIR.CAT L'entremig #3: Kiko Noguera
AIR.CAT is a summer residency program that I created with old friends Alberto Barcia Fernandéz and Gerard Smulevich in 2019. That summer was a kind of proof on concept and this year was to be the first full iteration of the program. Then came along a worldwide pandemic lockdown that forced us to postpone the residency until next summer. In the meantime (in Catalan, "L'entremig" means in-between), we are convening the artists of the program with various personalities from Tossa and Catalunya. In this episode, we talk with a builder, son of Tossa and old friend Kiko Noguera. Kiko knows traditional construction techniques, a specialty that we call here in the USA, historic preservation. He talks about this and what it was like to grow up in this part of the Mediterranean.
Posted by Dennis at
10:35 PM
|
Comments (0)
Details, details...
Posted by Dennis at
10:33 PM
|
Comments (0)
Details, details...
Posted by Dennis at
10:32 PM
|
Comments (0)
Details, details...
Posted by Dennis at
10:24 PM
|
Comments (0)
Practice, not Theory
Posted by Dennis at
10:20 PM
|
Comments (0)
Keepsake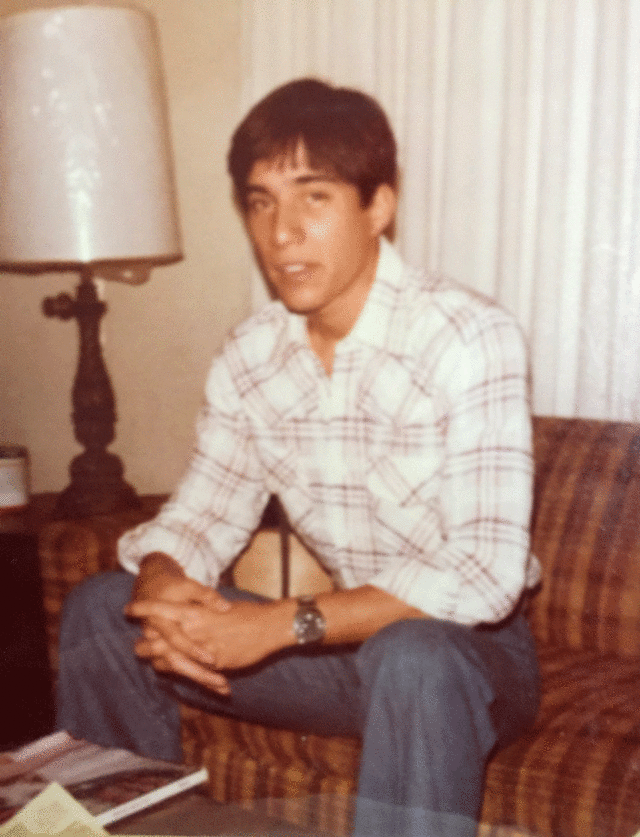 More Magpie.
During the lockdown, friends comb over files in hard drives and old photo albums. A couple of friends sent keepsakes, this is one from 1975 or thereabouts.
A sailor on shore leave.
Posted by Dennis at
10:14 PM
|
Comments (0)
Cuniform Tag
Look what the magpie brought home.
Posted by Dennis at
10:07 PM
|
Comments (0)
Cut Sheet
Posted by Dennis at
10:04 PM
|
Comments (0)
Lil' Prototype
Armature support system.
Back of the envelope (not exactly).
Fingertip Grip.
Posted by Dennis at
10:00 PM
|
Comments (0)
CICADA
Cicada
: (SNIP)
The ... cicadas are species that emerge every year. Though these cicadas have lifecycles that can vary ... as underground larvae, their emergence above ground as adults is not synchronized... Cicadas have been featured in literature since the time of Homer's Iliad, and as motifs in art from the Chinese Shang dynasty. They have also been used in myth and folklore as symbols of carefree living and immortality.
Posted by Dennis at
9:55 PM
|
Comments (0)
September 22, 2020
AIR.CAT L'entremig #2: Rosa Sureda Solà
Following out first introductory L'entremig meet up, we met with our first guest, Rosa Sureda Solà, the Tècnica de Patrimoni Cultural, the director of the Municipal Museum of Tossa de Mar. Rosa guides us through the museum collection, and the artist residents are able to see the site of their exhibition next summer.
For more information on the AIR.CAT residency program, go to our website.
Posted by Dennis at
12:29 PM
|
Comments (0)
September 12, 2020
Gospel at Colonus
I just found this video of Bob Telson's personal performance of the Gospel at Colonus. Yes, fan boy stuff, but I was extremely fortunate to see this play in Los Angeles in 1985. I am especially grateful in Telson's June 2020 upload is that he tells the story of the making of the music along the way. The detail of the gospel church that he attended in Harlem, NYC at 124th and Lennox jumped out at me. I'll be looking for that church very soon. Morgan Freeman, Clarence Fountain and the Five Blind Boys of Alabama triple as Oedipus, accompanied by Jevetta Steele, The Soul Stirrers, Isabell O'Connor, Carl Lumbly and a deeper cast of amazing talent. The fusion of Sophocles and Gospel is brilliant in how it invigorated the coda of the third Theban play that had been overlooked for so long.
Comments are turned off in Telson's Youtube upload, so I'm generating this blogpost to tell him thank you and that his work has enriched my life.
You can find a DVD here, you won't be disappointed. In the meantime, you can enjoy it here:
"Numberless are the World's Wonders"
The Gospel at Colonus
Bob Telson, Music
Lee Breuer, Lyrics
2005, Nonesuch
Numberless are the world's wonders
But none more wonderful than man
The stormgray sea yields to his prows
Huge crests bear him high
Earth, holy and inexhaustible
Is graven where his plows have gone
Numberless are the world's wonders
But none more wonderful than man
The lightboned birds clinging to cover
Lithe fish darting away
All are taken, tamed in the net of his mind
The wild horse resigns to him
Numberless are the world's wonders
But none more wonderful than man
Words and thought rapid as air
He fashions for his use
And his the skill that deflects the arrows of snow
The spears of winter rain
From every wind he has made himself secure
From every wind he has made himself secure
From all but one ... all but one
In the late wind of death he cannot stand
(Source.)
Posted by Dennis at
1:41 PM
|
Comments (0)